Modular cladding that unleashes the beauty of brick
CERTUS is a pre-assembled, A1 non-combustible modular, brick slip cladding façade system that puts a range of aesthetic effects at your fingertips. It helps you build sophisticated textures and tones into the fabric of your buildings, while speeding up construction times.
A1 non-combustible system
100% resin & adhesive free
60+ year design life
Has passed one of the most rigorous post-Grenfell testing programmes ever undertaken for a brick slip product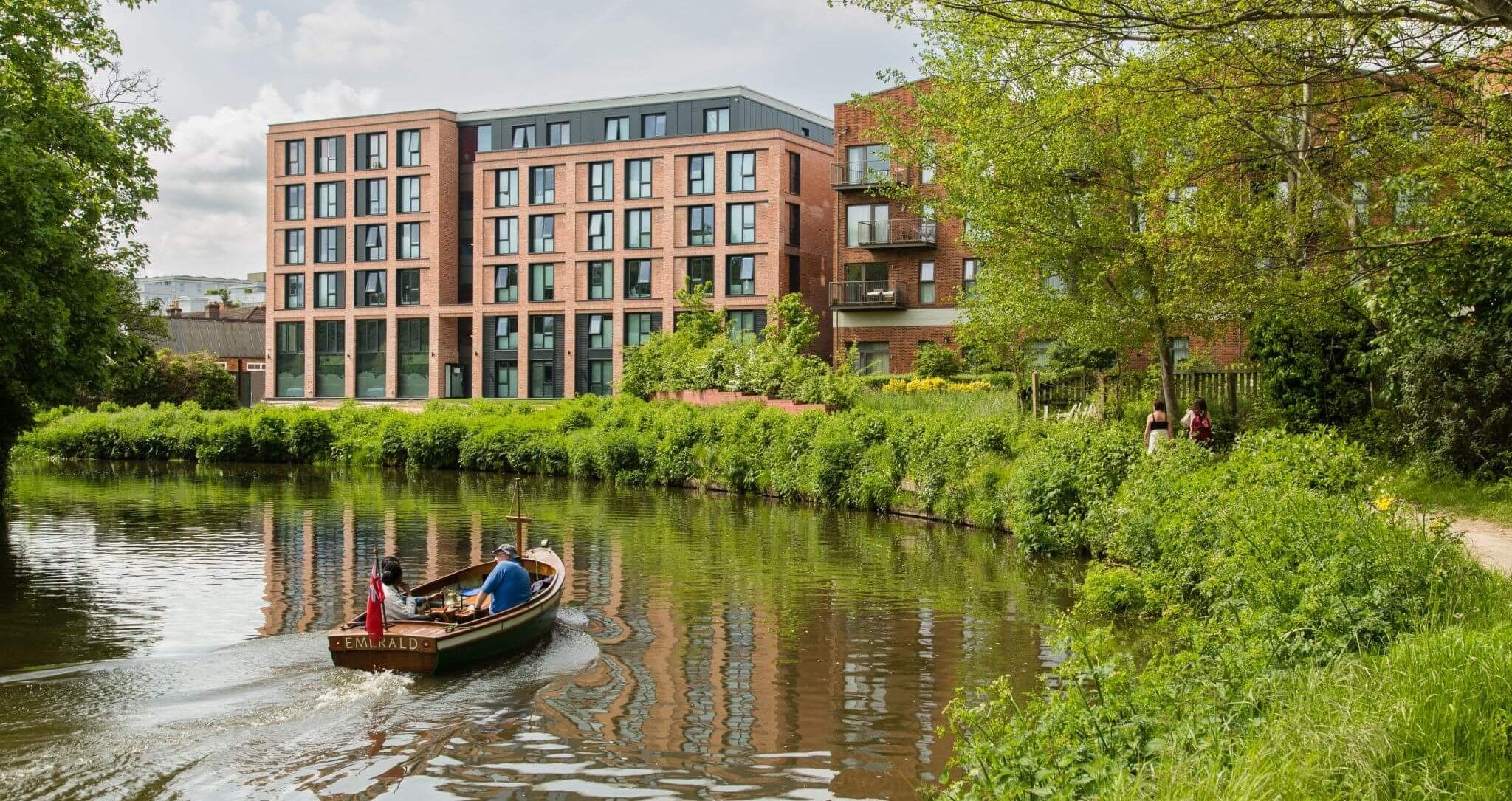 Making brickwork less work
CERTUS is easy and cost-effective to fit, because it is supplied as standard, factory-assembled panel modules. Brick slips are cut from standard clay facing units, which are mechanically fixed into a stainless steel carrier. Panels are simply fixed to a standard rain screen framing system and then pointed on site. So you get the look and feel of a traditional brick façade, but in a fraction of the time, and without the need for highly skilled bricklayers.
Up to 5x faster to fit than alternative kit systems
Doesn't require skilled bricklayers
Can be fitted by one person, with no site cutting or modifications required
Uses standard clay facing bricks (F2 durability)
Not dependent on weather or site conditions, giving you greater project certainty
Site detailing and drawings provided by ACS
CERTUS modules to suit every project
Standard modules and special features for every kind of building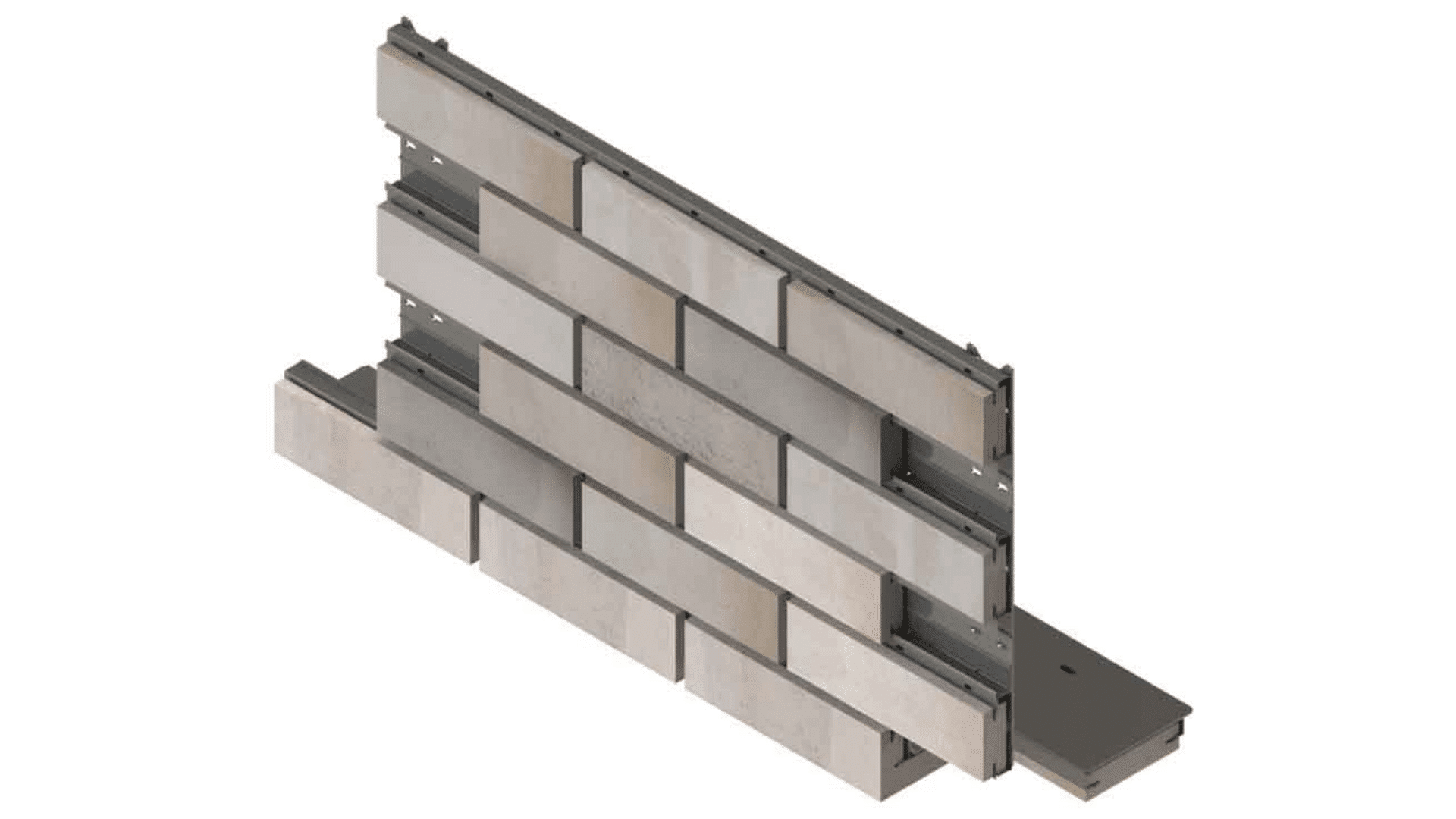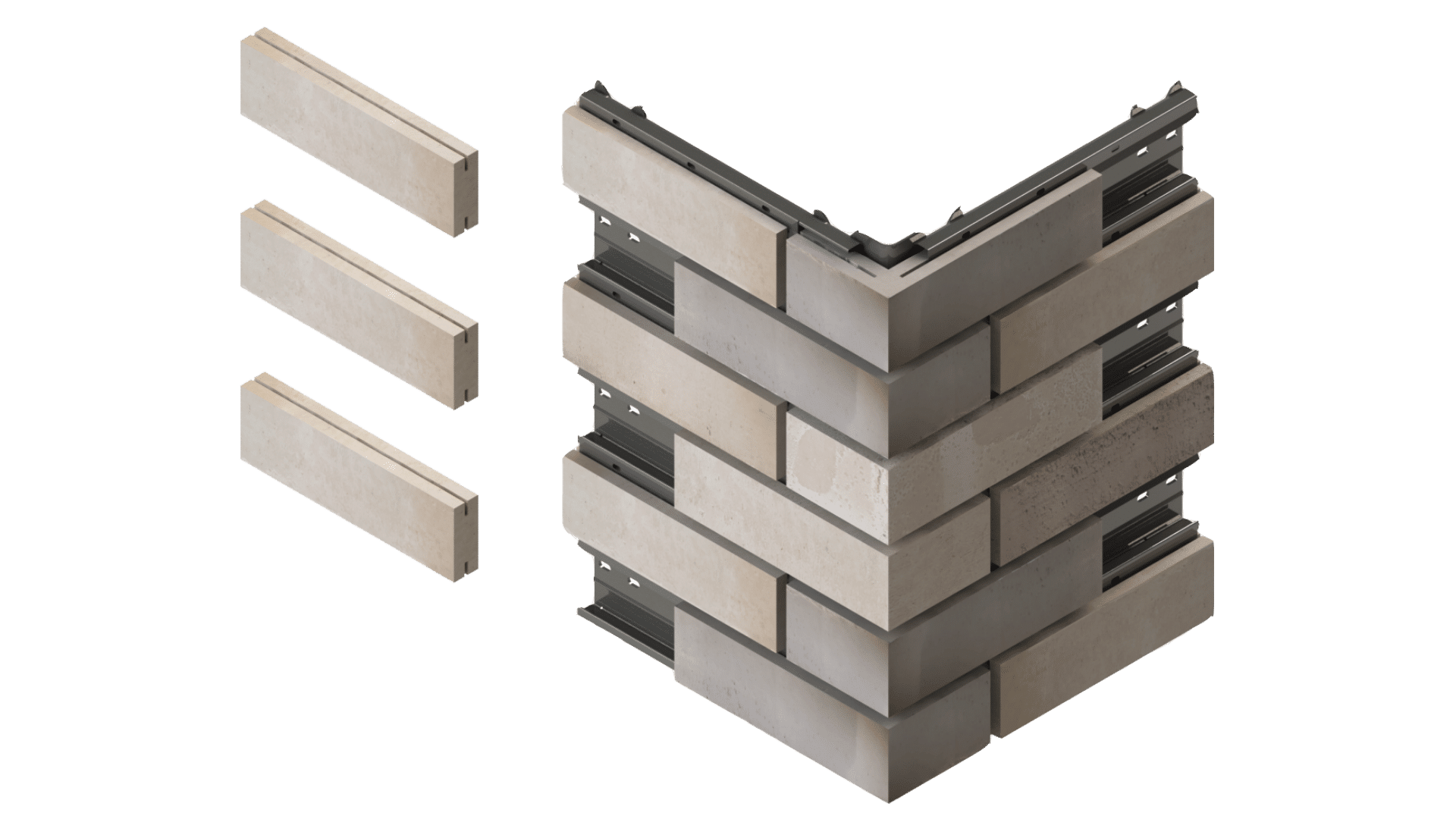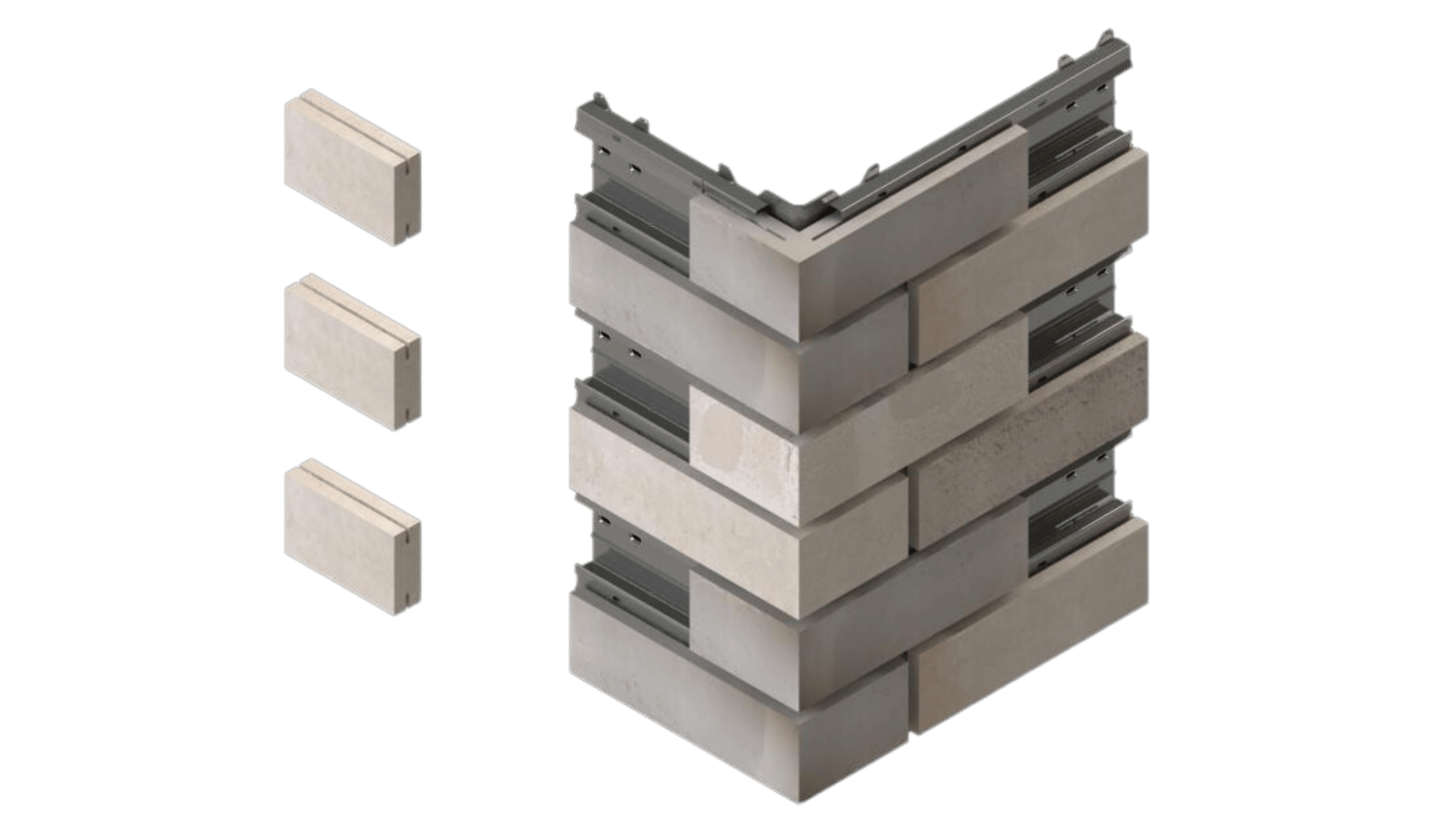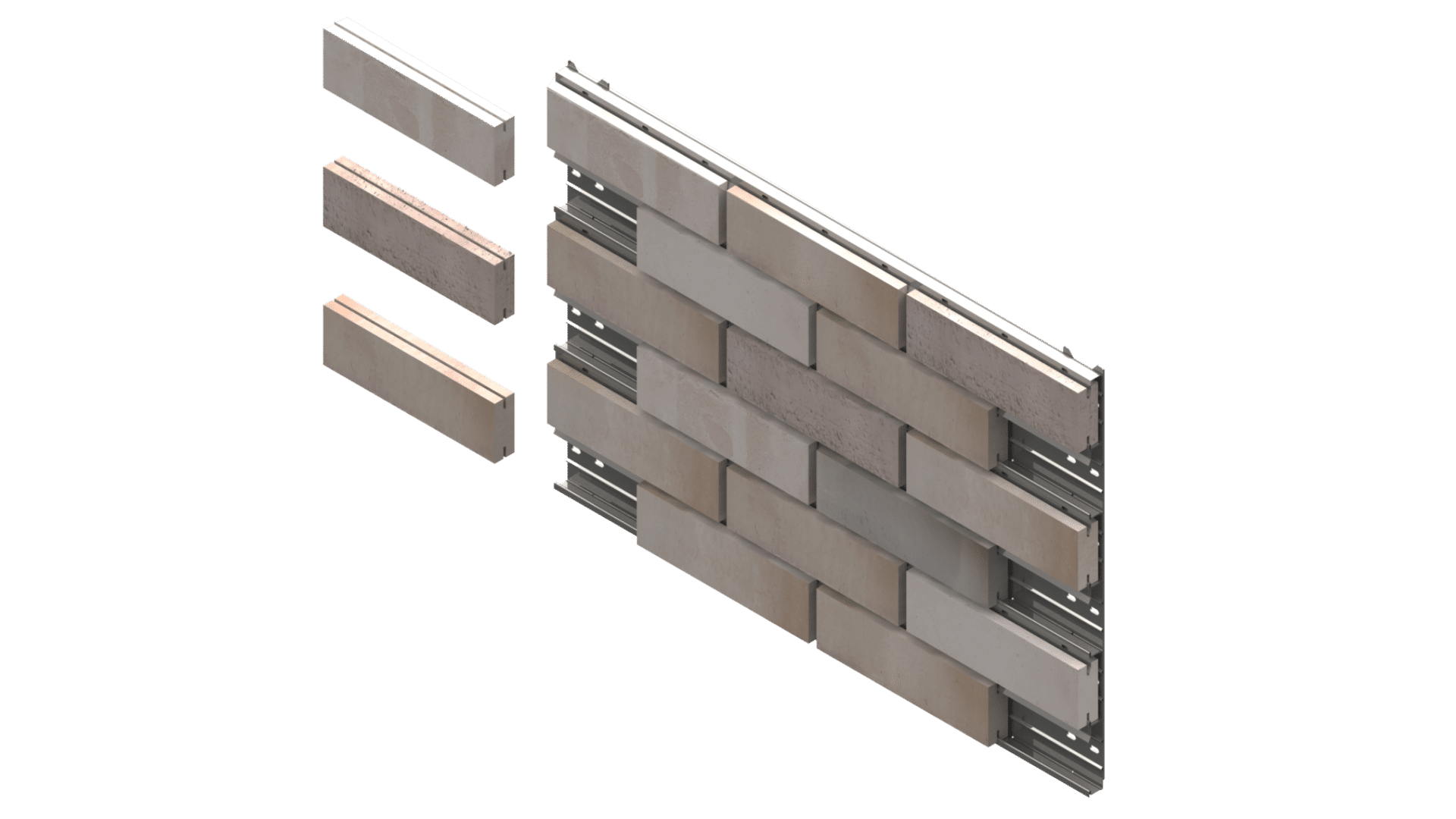 A world of aesthetic possibilities
CERTUS lets you play with a whole range of brick cutting configurations and carrier designs. It brings flair and character to projects with its varied bond patterns and brick features. You can use it across the whole building or alongside traditional brickwork. You can contrast textures. You can add subtle patterns, including arches, and add special features and details. It is all possible without the need for highly skilled specialist bricklayers due to all panels, including feature bonds being pre-manufactured.
Brings beautiful bond patterns and brick features to your plans
A range of brick cutting and carrier designs
Full product detailing service for characterful architectural features
No height restrictions
Can work alongside traditional brickwork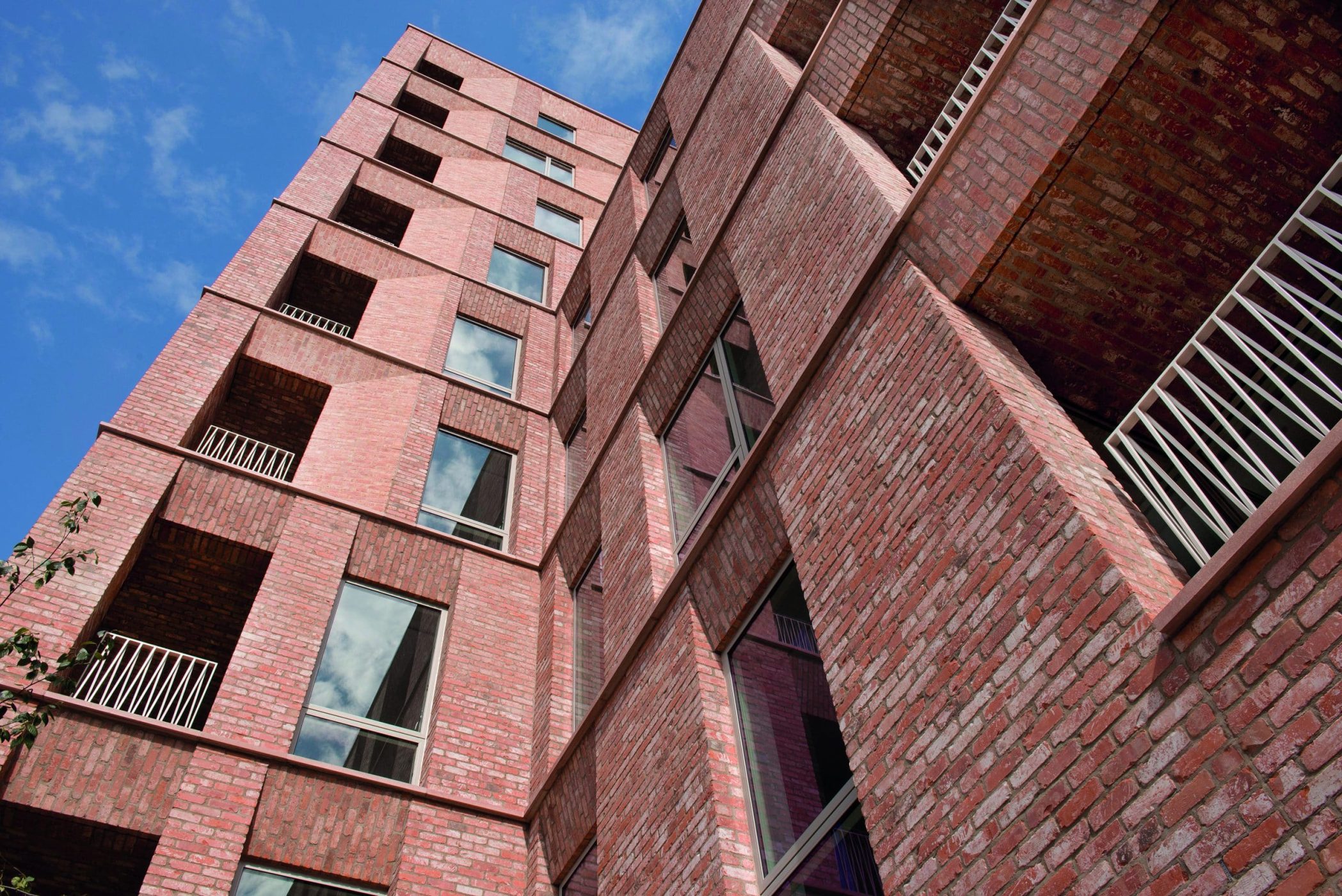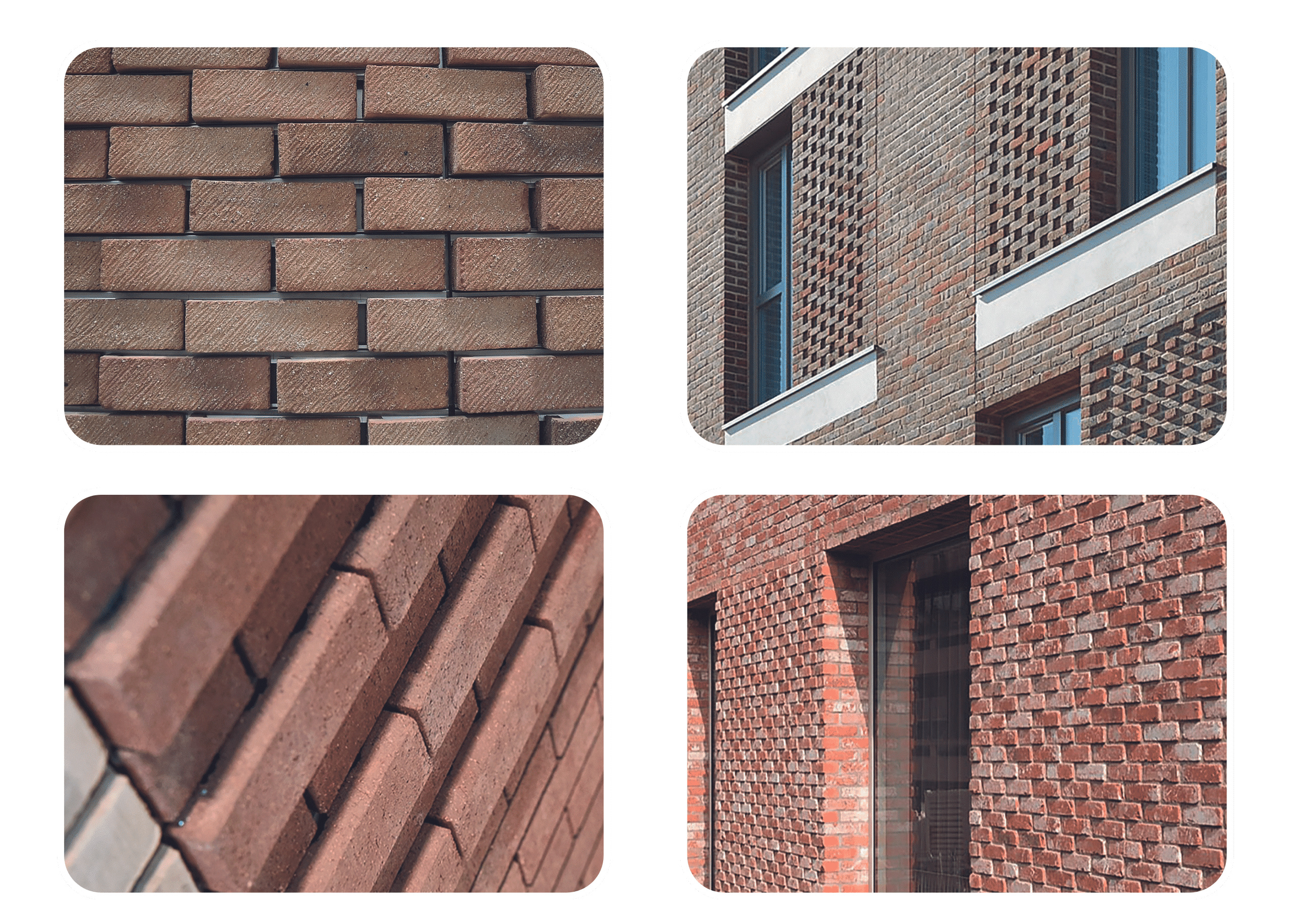 A range of bonds and patterns
Stretcher Bond
Soldier Bond
Stack Bond
English Bond
Flemish Bond
Fishscale Bond
Saw Tooth Bond
Stepped Headers & Stretchers
Less wastage. More sustainability.
Every CERTUS module is made in a controlled factory environment and arrives pre-assembled. So it cuts time wasted on site due to defects or poor workmanship. This reduces wastage, which contributes to the sustainable credentials of your building. It can also be installed, whatever the weather or site conditions, taking brickwork off the critical path of the build schedule.
Made in a factory for reduced wastage and defects
Made from recycled materials
Fewer deliveries to site
Reduced project times
Endorsed and approved to give you rock solid reliability
CERTUS is an A1 Non-Combustible system with a minimum of 60 years design life, having passed one of the most rigorous post Grenfell testing programmes ever undertaken for a brick façade system. These tests proved the integrity, durability, and long-term performance of the system, in large scale applications.
Large scale through wall tests included.
CWCT test sequence for rainscreen cladding systems at Wintech UL.
Hygrothermal | Freeze-thaw | Impact & bond testing at Lucideon.
BS 8414-2.2015 – Fire performance of external cladding systems at the Fire Protection Association.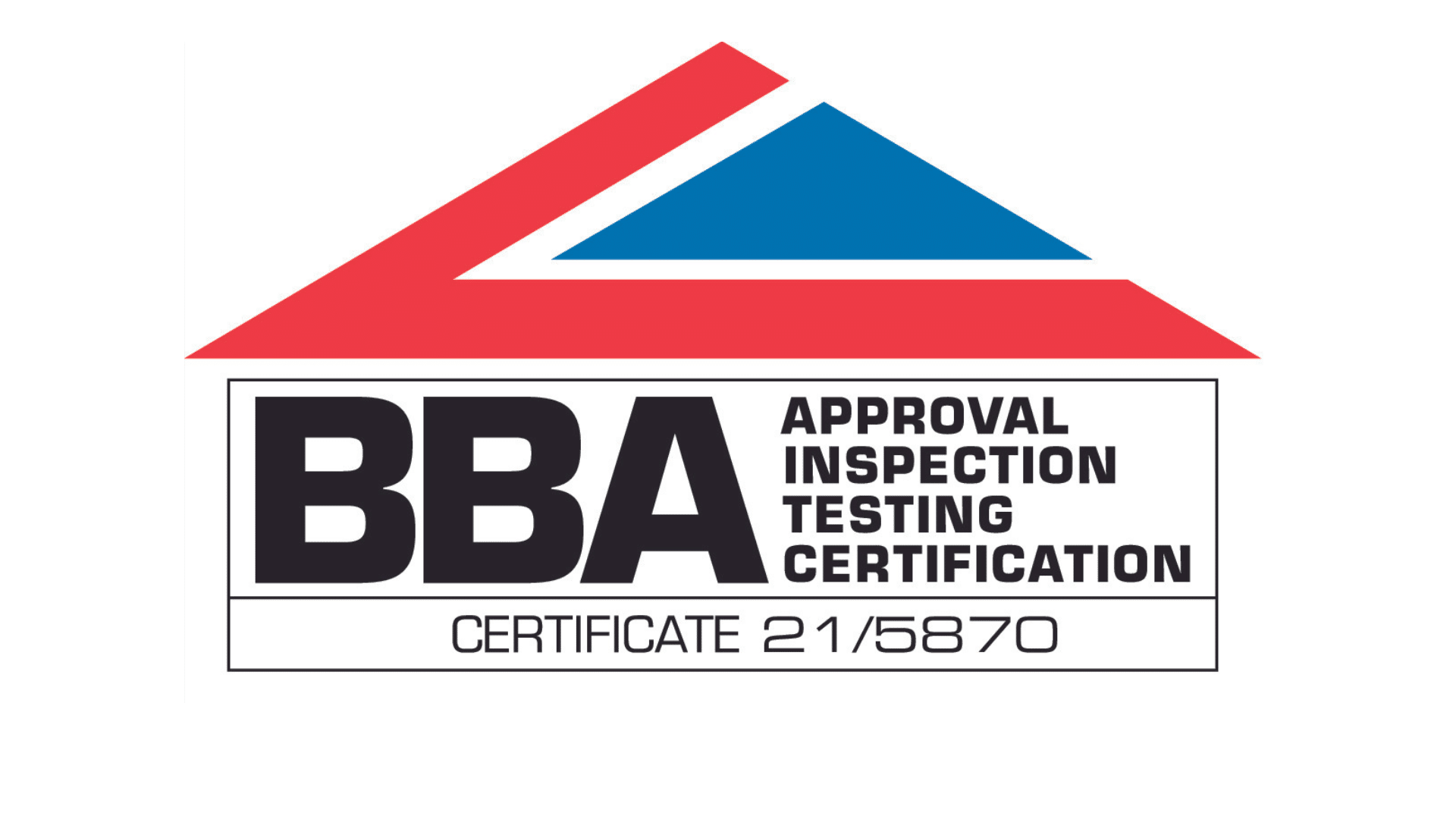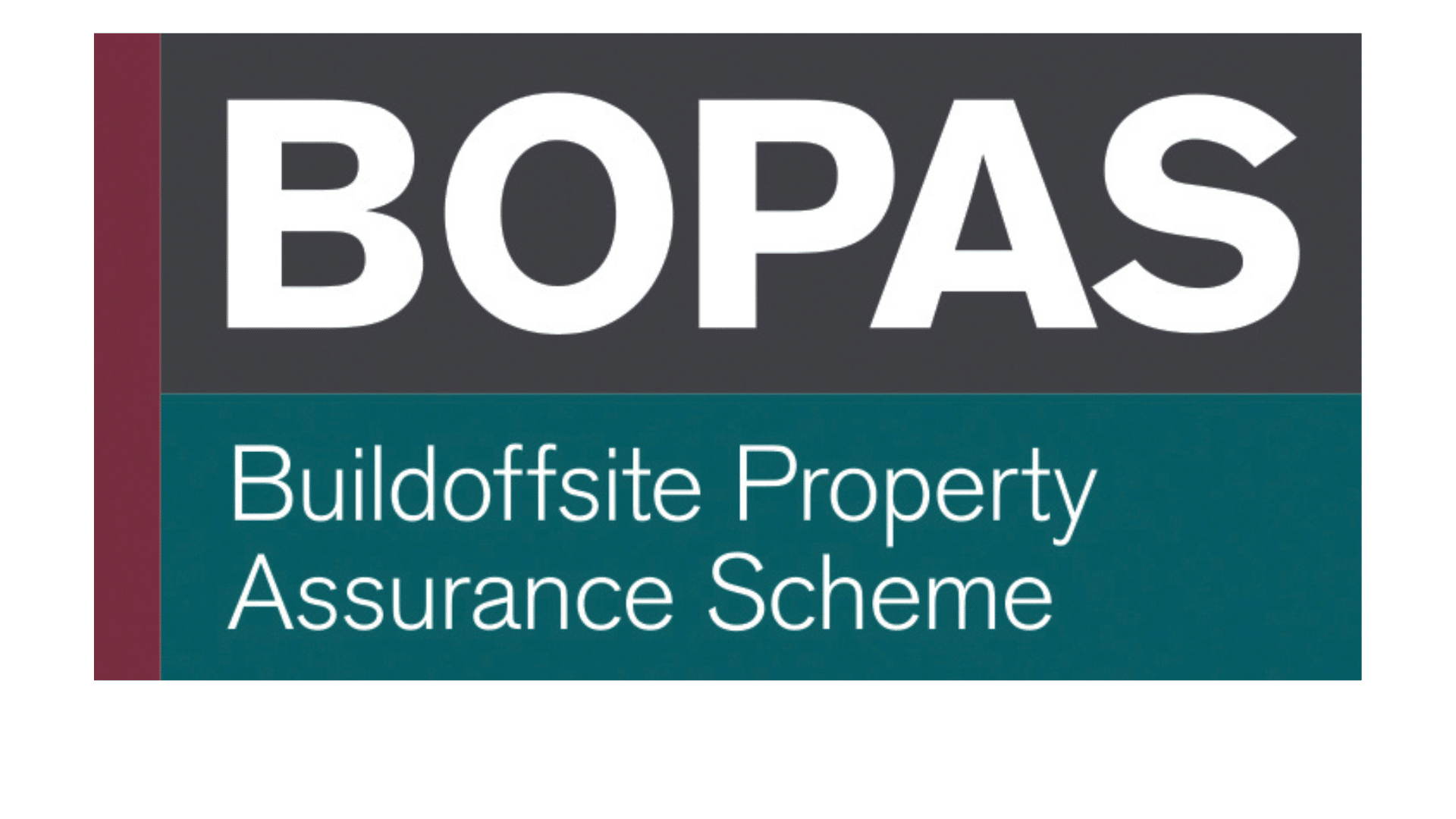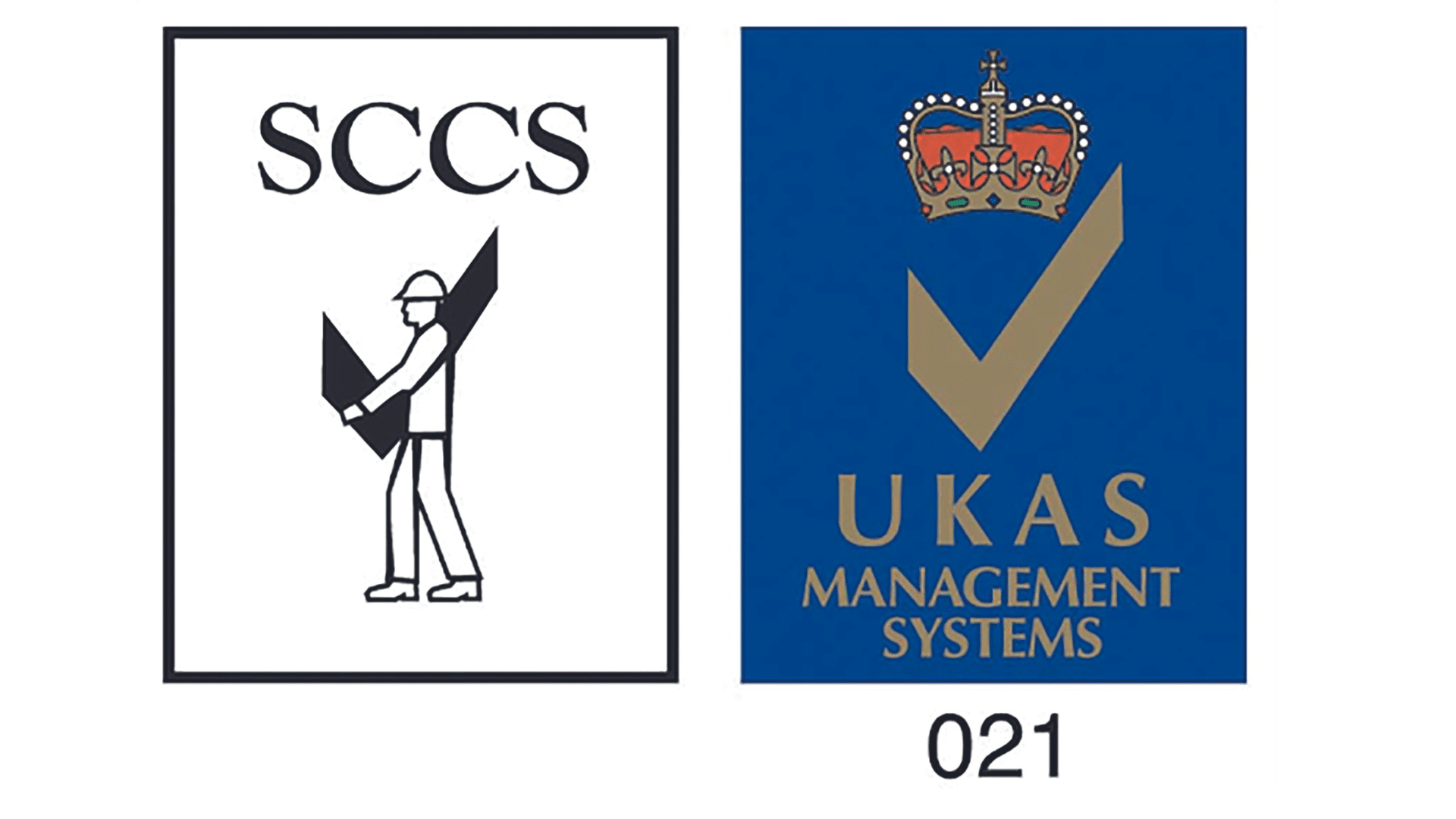 Ideal for replacing dangerous cladding
With an A1 fire rating and no limit to the heights it can be used at, CERTUS is an excellent option for recladding. Quick and easy to fit, exceptionally economical and available in a range of sophisticated bond patterns, it brings style and character to existing buildings and has a design life of at least 60 years.
TALK TO US ABOUT HOW WE CAN HELP