Overview
Overview
Azure Special Soffits
Specialist Brick Slip Soffits: ACS can design and fabricate Azure special soffits to achieve soffit layouts of almost any size and layout.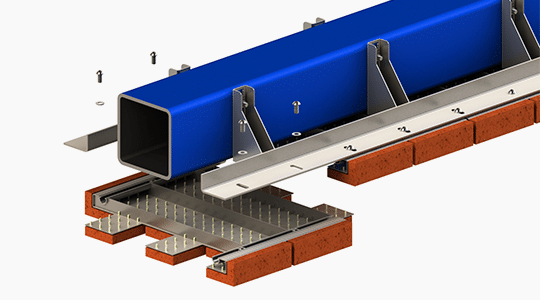 Details
Details
Courses in with facing brickwork and provides continuity with the stretcher/running bond pattern as it returns into the soffit on the underside of a masonry downstand or beam. Adjacent soffit units are designed to interlock together, providing seamless continuity between the face/soffit once pointed. Special soffit units can be designed and fabricated to achieve almost any brick bond pattern to create soffit features and details of any size and layout.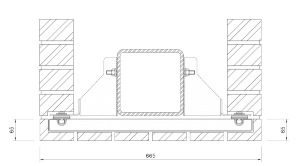 ACS design a range of products specific to your requirements, for use with bonded brick slips. Therefore, allowing us to create lightweight brick features offsite in factory controlled conditions.