Overview
Overview
G-Tray™ – A1 Fire Rated Cavity Tray
G-Tray™ is The ONLY Patent Pending, Fully Tested, Warrantied and Indemnified A1 Fire Rated Stainless Steel Cavity Tray Solution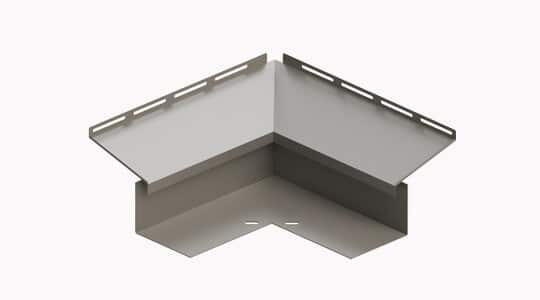 Details
Details

G-tray™ – The #1 Specified Solution in the UK
Innovation always has been (and always will be) at the very heart of what we do here at ACS.

G-Tray™ a proven solution

Designed by Industry Experts
The G-Tray™ A1 non-combustible cavity tray was created to replace combustible cavity trays which have been restricted on all new projects using an SFS system that exceeds 18m in height.The industry required an innovative solution and as such, ACS was approached by leading specialists and manufacturers to produce a viable solution. ACS designed the G-Tray™ in accordance with industry regulations and guidance from industry-leading construction warranty providers. All of whom now recognise the G-Tray™ as a proven, compliant, robust solution.

After changes to building regulations meant that no combustible materials can be present within the cavity of a building, we set about designing and manufacturing an industry-leading cavity tray that satisfied fire safety regulations and considered essential processes, such as thermal bridging and differential movement. And that's exactly what the ACS G-Tray™ does. As the world's first A1, fire rated, stainless steel cavity tray, G-Tray™ has achieved the safest classification possible and is the first in the UK to achieve full BBA certification.

Design and Testing
G-Tray™ has been designed in accordance with BS 8215:1991 'Design and Installation of Damp-Proof Courses in Masonry Construction' and satisfies the required characteristics of durability, resistance to shear and flexural stress, compatibility and pliability.