31/21 AXIS Curve Channel
---
31/21 AXIS CURVE – THE HIGH-STRENGTH CAST-IN CHANNEL
The ACS 31/21 Axis Curve Cast-In Channel and T Head bolt assembly is a unique patented system that helps fix masonry support to reinforced concrete structures without drilling and post-fixing.
Thanks to the channel's compact and inherently strong design, the Axis Curve provides a load capacity exceeding that of a standard 38/17 rectangular channel section and uses considerably less material.
Inherent Strength
The Axis Curve isn't like other traditional cast-in channels. Thanks to several innovative design changes, it's inherently stronger than the standard 38/17.
Whilst the load capacity of these traditional channels is 6-7kN per bolt, the Axis Curve system provides a permissible load capacity (FPERM) at 8.5kN in tension, shear or combined loading criteria at nominal centres and spacing in C20/25 reinforced concrete – an increase of 20%.
Economical
By upgrading to a high-performance channel, you can increase bracket centres without impacting loads. This generally reduces costs on masonry support, resulting in faster installation times because of the reduction in fixings, and fewer clashes on the slab edge.
Tested and fully warrantied
With the 31/21 Axis Curve, you're purchasing a product that, like all other ACS products, has undergone the most rigorous of testing regimes. You have the confidence in knowing that each and every Tang has been electronically tested in tension using our state-of-the-art robotic channel fabrication system.
Multipurpose and adaptable
The system's design specifically suits masonry support and wind post applications, but it can also be used in various static loading applications across a range of industries.
We typically supply the Axis Curve system in standard 3000mm lengths. However, we can also supply short lengths or special welded corner, angle or radiused fabrication details to suit specific site requirements.
 The Curve System
The ACS Curve Channel is available as a standard length with welded stud anchors at 150mm along the back. Alternative short lengths can be supplied for specific applications.
The channel provides continuous adjustment along its length via the Curve T Head Bolt. This facilitates site tolerances and eliminates the need for site drilling, thus reducing labour on site.
Installation
The ACS Curve Channel is fixed to the formwork prior to casting of the concrete. Once the formwork is struck, the cast-in channel provides a slot to allow secondary structural components to be fixed using a specially designed M12 x 50mm T Head Bolt, which is designed and manufactured in line with BS EN 100088, BS EN ISO 3506 and ETAG 001.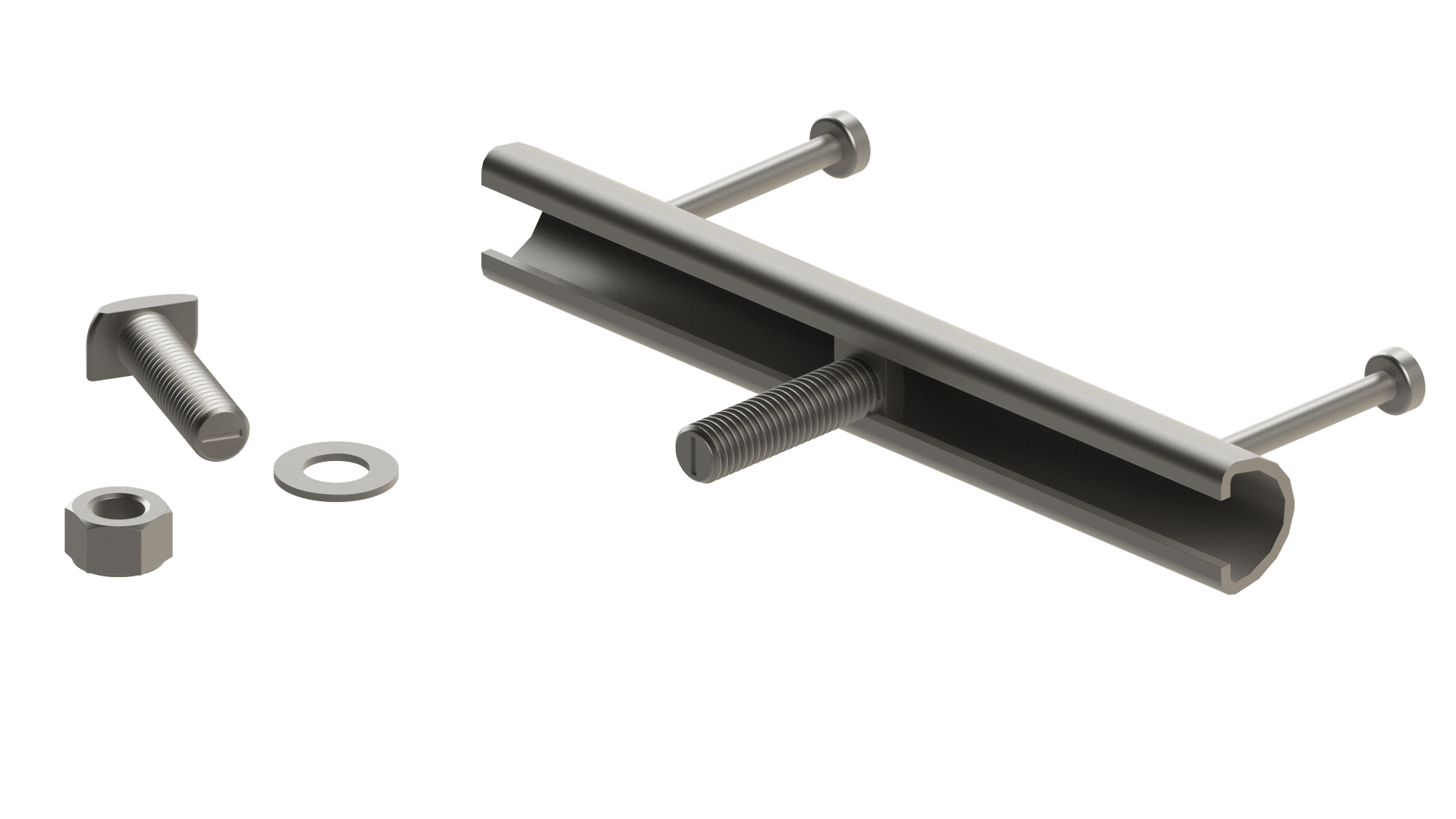 Let's Talk
---
Need help on your next project? Get in touch with our friendly team who'll find you the best solutions and products for your next build.
How can we help?
You might also be interested in...