British standards relating to the type of fixings to be used in concrete has changed! Whilst some manufacturers are hiding behind clauses within the standard, ACS are at the forefront of the industry and must lead by example. We are pleased to announce that as 3rd October 2019* we will now only design and supply fixings suitable for cracked concrete.
Changes to BS EN 1992-4:2018
ACS is serious about safety, this is why we have undergone extensive testing and investment into integrating the cracked concrete fixings into all our masonry support and restraint solutions. We feel it's better to be safe than sorry, that's why we will no longer supply standard fixings for uncracked concrete.
To assist with this safety initiative, ACS is pleased to inform all customers that cracked concrete fixings will be available no extra cost! We believe no price can be put on safety, that's why we've made this option available and accessible to all budgets and projects!
Our engineers have undergone specialist training to ensure they are ready for the change. If you have any questions about cracked concrete or how it may affect your project please feel free to contact the ACS technical department.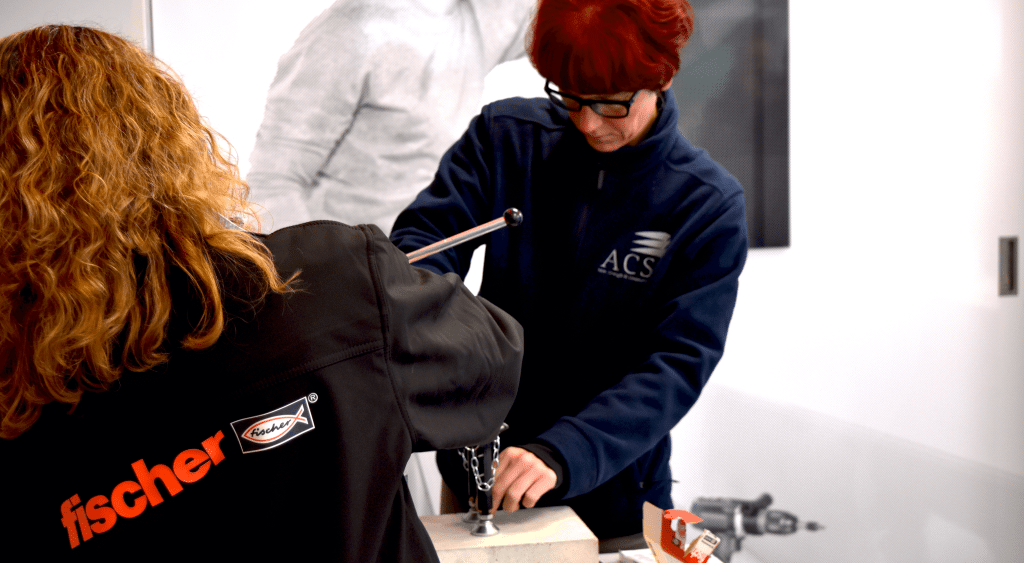 As a leading manufacturer, we are responsible for setting a precedent. Safety is extremely important to us and if we can make a product safer we will. ACS lead by example, we are the only manufacturer to exclusively supply cracked concrete fixings on all projects. We hope our initiative will become best practice, and other manufacturers follow suit with this stance on safety.
Standards & Requirements
As set out in BS EN 1992-4:2018;
4.7 Determination of concrete condition
(1) In the region of the fastening, the concrete may be cracked or uncracked. The condition of the concrete for the service life of the fastening shall be determined by the designer.
NOTE:      In general, it is conservative to assume that the concrete is cracked over its service life. 
(2) Uncracked concrete may be assumed if it is proven that under the characteristic combination of loading and serviceability limit state the fastener with its entire embedment depth is located in uncracked concrete. This will be satisfied if Formula (4.4) is observed (compressive stresses are negative)
In essence, standard fixings would be suitable, providing the concrete will remain uncracked for its entire usage lifetime. Unfortunately, this can be difficult to determine, that's why ACS now assume all fixings will be installed into cracked concrete and therefore supply specialist fixings with all our products.
For more information about cracked concrete visit the article here
If you have questions about cracked and uncracked concrete or about our stance on fixings and how it may affect your project, please call our technical department on 0113 391 8200
*This change will only apply to new projects, any project which has been completed, started or quoted for will not apply.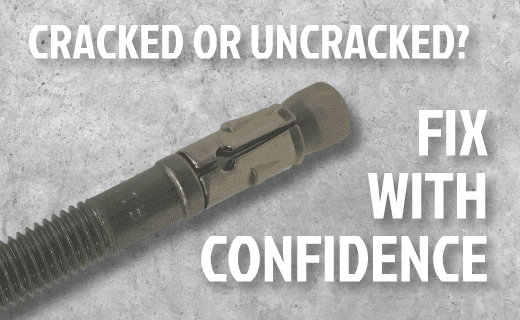 Related Articles
---

Article originally published on 4th October 2019