Sustainability has always been more than just a buzzword for us at ACS. As a team of climate-conscious innovators, it has long influenced every aspect of our business; from the products we sell to the advanced material forming processes we use to manufacture them.  
For the last few years in particular, we've zeroed in on developing processes and products with a significantly reduced environmental impact, and here's how… 
2019: A new purpose-built factory 
With major sustainability plans for the future, we knew we needed a modern, purpose-built factory to develop and manufacture our market-leading products, and that's exactly what we moved into in the heart of Leeds back in 2019.  
Not long after collecting the keys, the factory was fitted with over 249kW photovoltaic renewable energy solar panels capable of generating almost 1,000 kWh of electricity per day.  
Not only do these solar panels power much of our factory, but they also power the electric car charging points we have on site. As a company that encourages electric car ownership (both private and fleet) through our staff benefits package, providing convenient and free-to-use charging for all staff and visitors was a must.  

2021: Supply Chain Sustainability School
After becoming ISO 14001 certified in 2021 (an internationally agreed standard for organisations focused on improving their environmental performance), we renewed our membership with the Supply Chain Sustainability School. 
Having spent 2020 as a bronze member, our renewal saw us 'level up' to a Silver Membership, meaning we'd moved beyond simply showing an interest in sustainability. As a silver member, we've demonstrated a serious commitment to improving areas such as sustainability and lean construction.  
Part of this commitment includes manufacturing our stainless steel raw material using over 90% recycled material, developing stainless steel products that are 100% recyclable, and continually measuring our waste production (which is currently at 0% to landfill).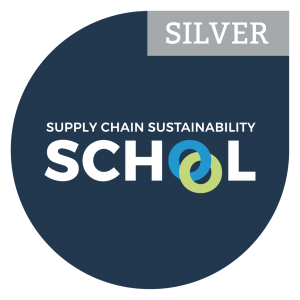 2022: Officially carbon neutral 
Not content with an environmental ISO certification and sustainability badge of honour, we took our commitment to protecting the planet one step further in 2022 by becoming 'Carbon Neutral Certified' by Carbon Neutral Britain. 
With 11% of all carbon emissions coming from the embodied carbon associated with materials and construction processes, the industry must decarbonise business operations as quickly as possible, and we're proud to once again be at the forefront of this change. 
As an official Carbon Neutral Organisation, we're not only actively reducing our emissions, but also offsetting our remaining carbon footprint with certified projects in Britain and around the world.  
These projects work to reduce the amount of CO²e in the earth's atmosphere, including the reforestation of South West Australia, forest creation work here in the UK, and the development of hydropower in Chile.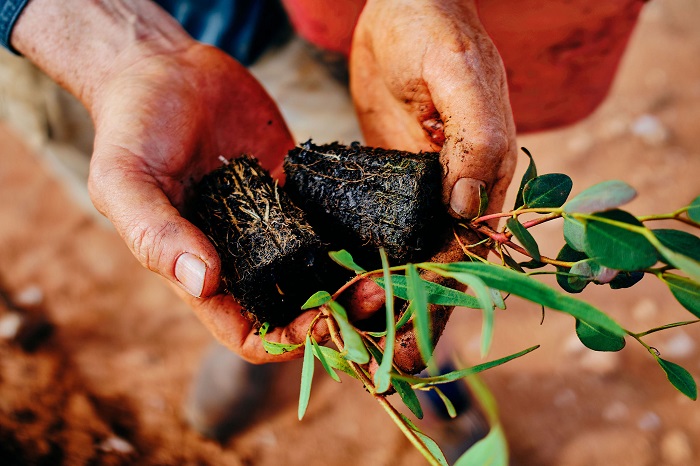 Looking to the future 
When looking back at our sustainability journey, we've come a long way in a relatively short space of time, but, as always, there's more that can be done. As we speak, the ACS Stainless Steel team is in the early stages of 3 large sustainability-based projects: 
Developing a 'sustainability policy' that will help map our road to net zero

 

Gathering data that will enable us to report on our embodied carbon

 

Partnering with our sister company,

ACS Facades

, to help our customers develop future sustainable strategies, including reducing the embodied carbon within their

own

products

 
As a company that has always forged paths for others to follow, we hope other companies within the industry will also look at ways to create a greener and more sustainable construction industry in the future.  
Article originally published on 26th August 2022