This month, we're supporting communities across the country, creating free-of-charge Silhouette Soldiers for Remembrance Day. Here our colleague Tony Richman tells us more about the process.
Our factory colleagues will donate their time to a great cause this month, creating steel structures of soldiers which can be displayed for Remembrance Sunday services and other community events.
ACS support Remembrance Day
We're encouraging people from across the country to get in touch with their requests so we can create their silhouette; there will be four sizes on offer, ranging from the small 155mm model up to an extra-large 1.5m structure – each expertly cut from mild steel, with the welding carried out by our team of apprentices.
The silhouettes will be created and delivered free of charge, but we are giving people the chance to donate to the British Legion (DONATE HERE). It's a cause really close to our heart at ACS; our company guarantees a face-to-face job interview for anyone who has served in the UK military, and late last year we signed the Armed Forces Covenant – a promise to help veterans and their families.
We also created 376 silhouettes for local communities and companies last year – a target we want to beat in 2022! The soldiers went far and wide, including one notable installation in Purfleet, Thurrock, where 26 silhouettes were provided to replace structures that had been vandalised.
So, if you, or someone you know, would be interested in these special silhouettes, order before Tuesday 8th November, and we'll deliver it straight to your door.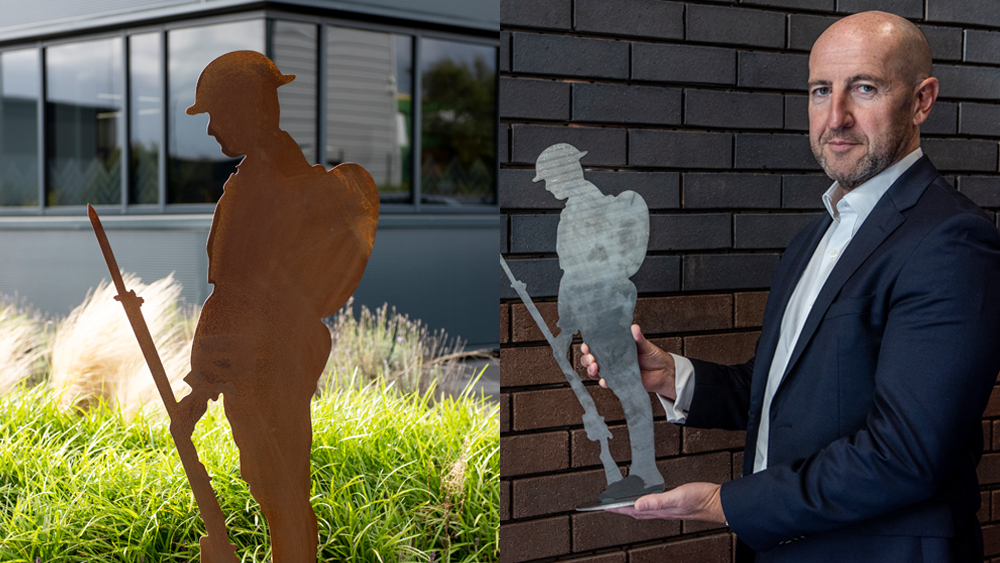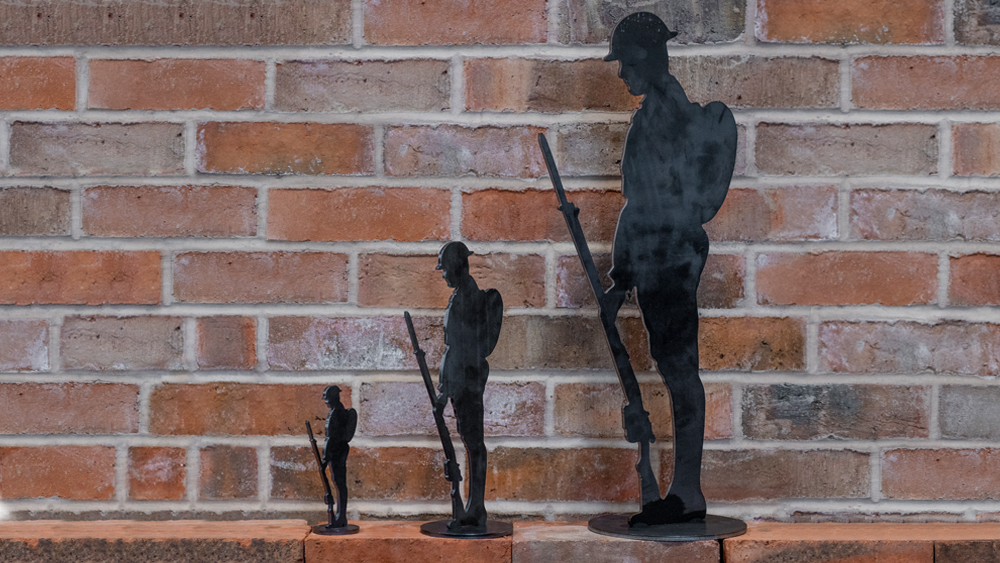 Article originally published on 8th November 2022