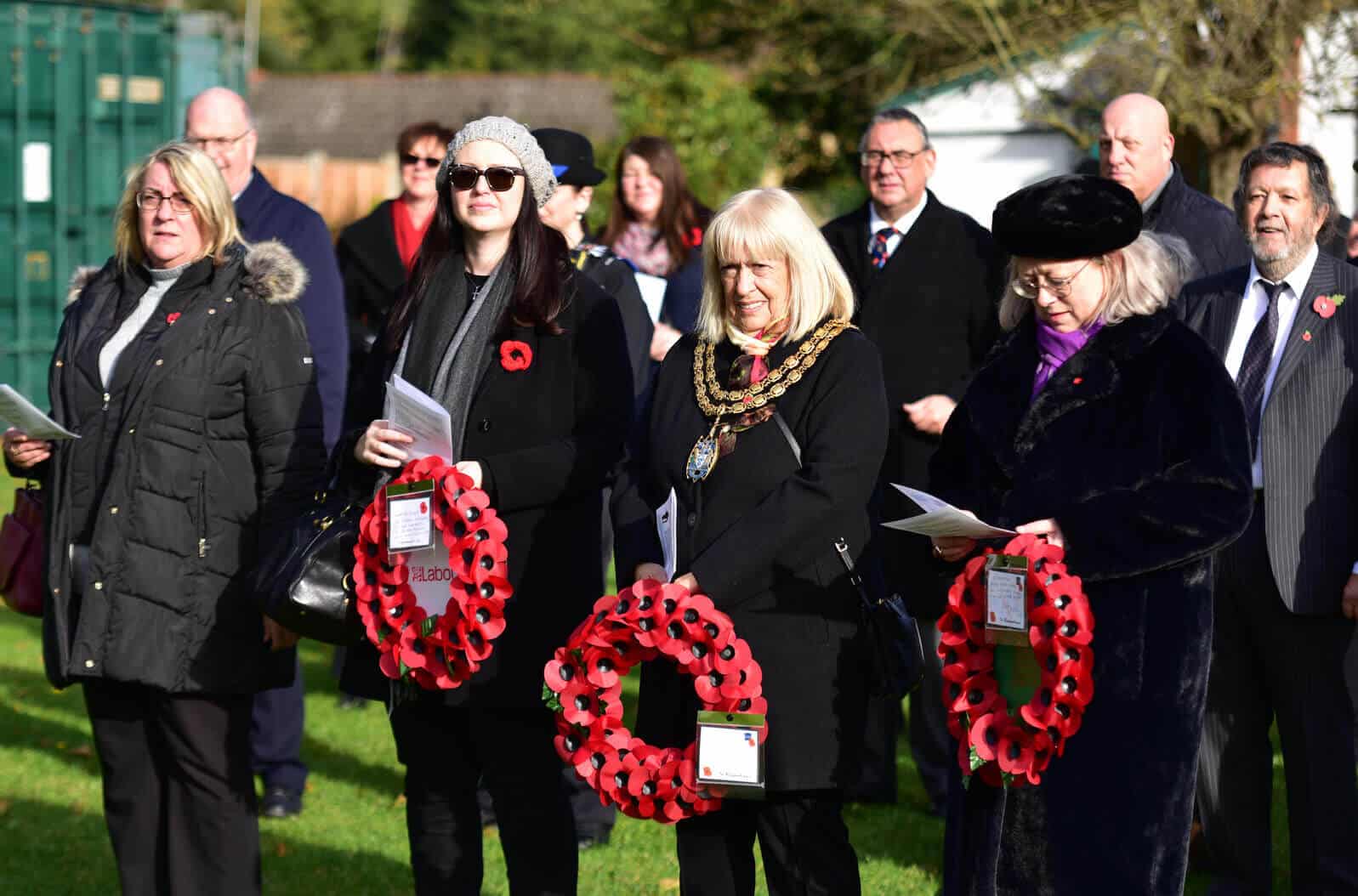 On Sunday 7th November 2021, Tony Higson, Commercial Director for ACS Stainless Steel Fixings Ltd, and Richard Brearley, Managing Director from Vision Construction, travelled to Purfleet Heritage & Military Centre. This special day marked the official unveiling of the 'Purfleet Twenty-Six'; the twenty-six statues that commemorate the boys of Purfleet, killed in The Great War.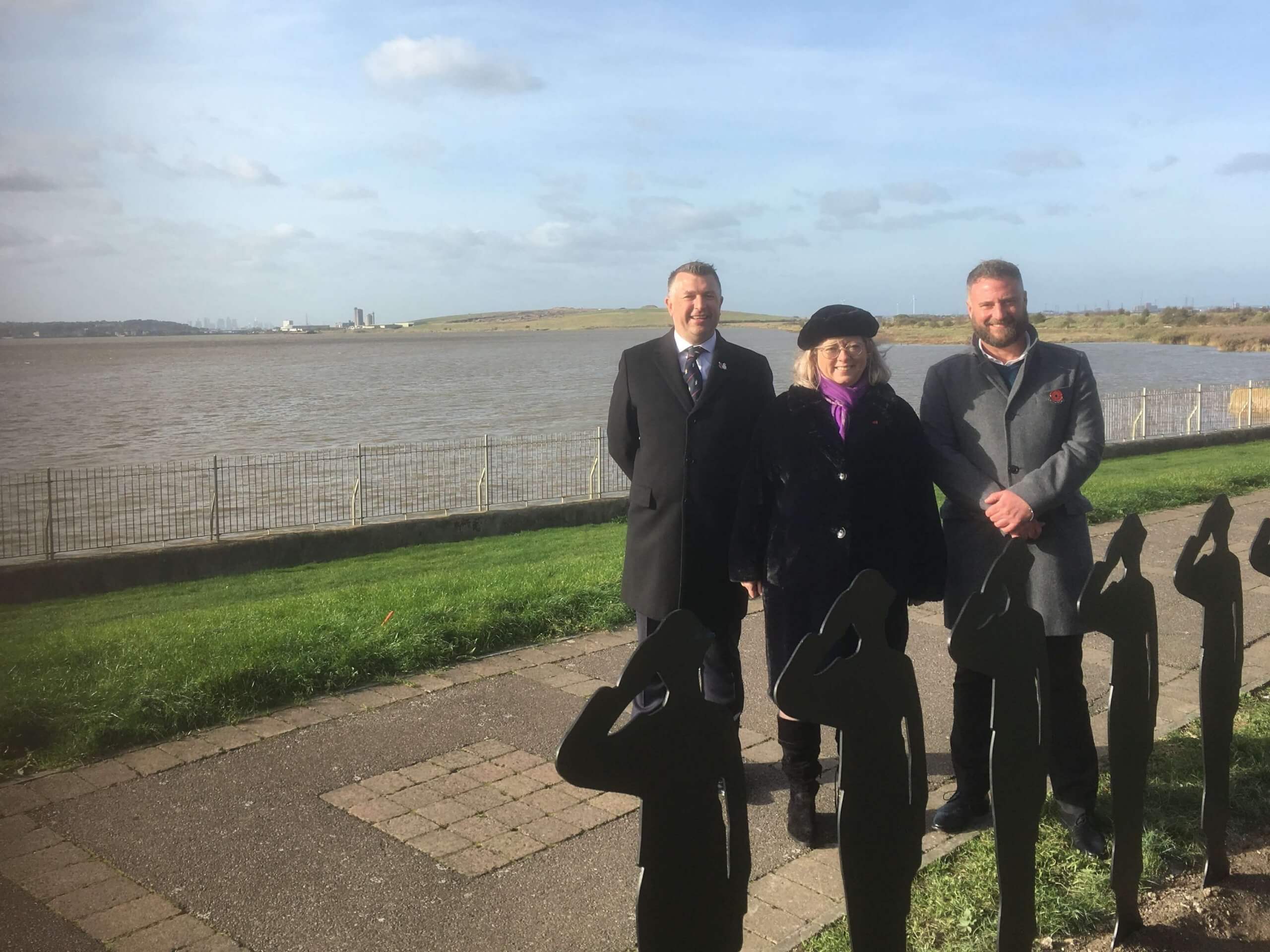 What a fantastic event it was and ACS were honoured to be invited along by Trevor, Vice Chair of the Heritage Centre, who expertly coordinated the event and kept us up-to-speed with all the installation progress and photos.
ACS remember the Purfleet 26
Trevor explained "In 2018, Purfleet, as it was then known took part in the national centenary commemoration for the end of World War I, Battle's Over. As part of the event, a number of silhouettes were made and exhibited on our communal green. They proved popular and the 26 silhouettes that represented our soldiers, who gave their lives were put on display outside the Heritage Centre.
In May last year, most of the silhouettes were vandalised and destroyed resulting in disbelief and disgust. This despicable act created a lot of media interest including local and national press. As a result, there were offers of help from individuals and companies to replace them. One company ACS Stainless Ltd of Leeds, a family run business kindly offered to make and install replacement silhouettes in 8mm carbon steel and we accepted their kind offer."
Jackie Doyle-Price the local Member of Parliament, officially unveiled the new silhouettes in front of local councillors, civic leaders, veteran's groups and invited members of the public.
We do hope that these new figures will look over the Thames and towards Canary Wharf for many decades to come.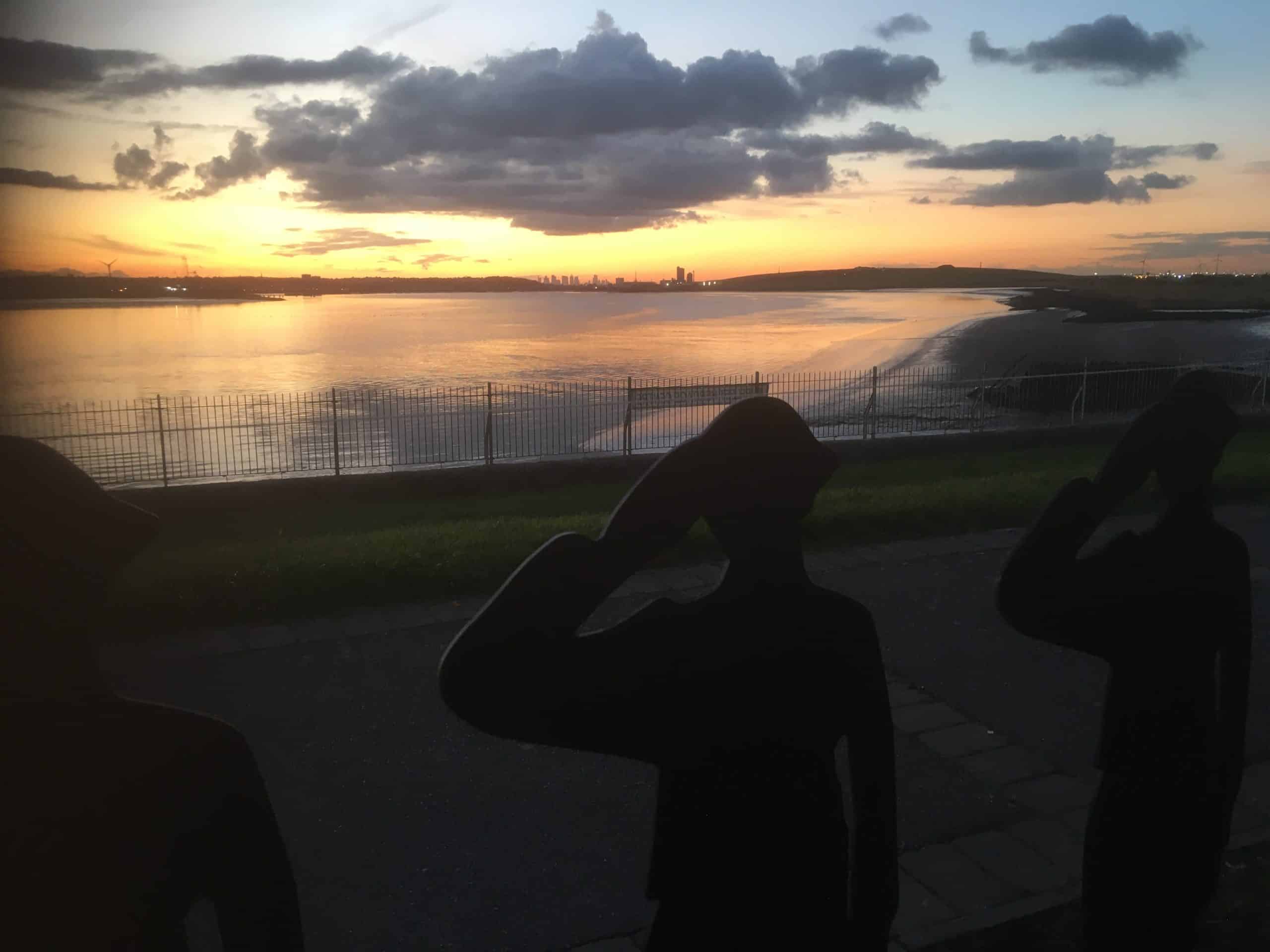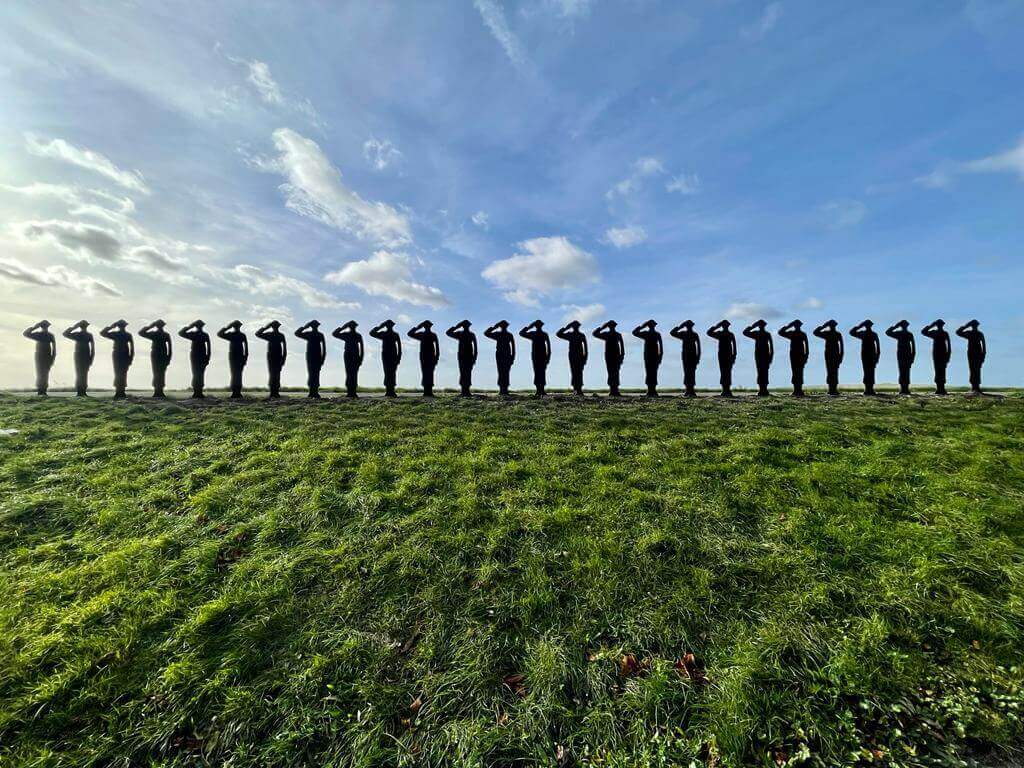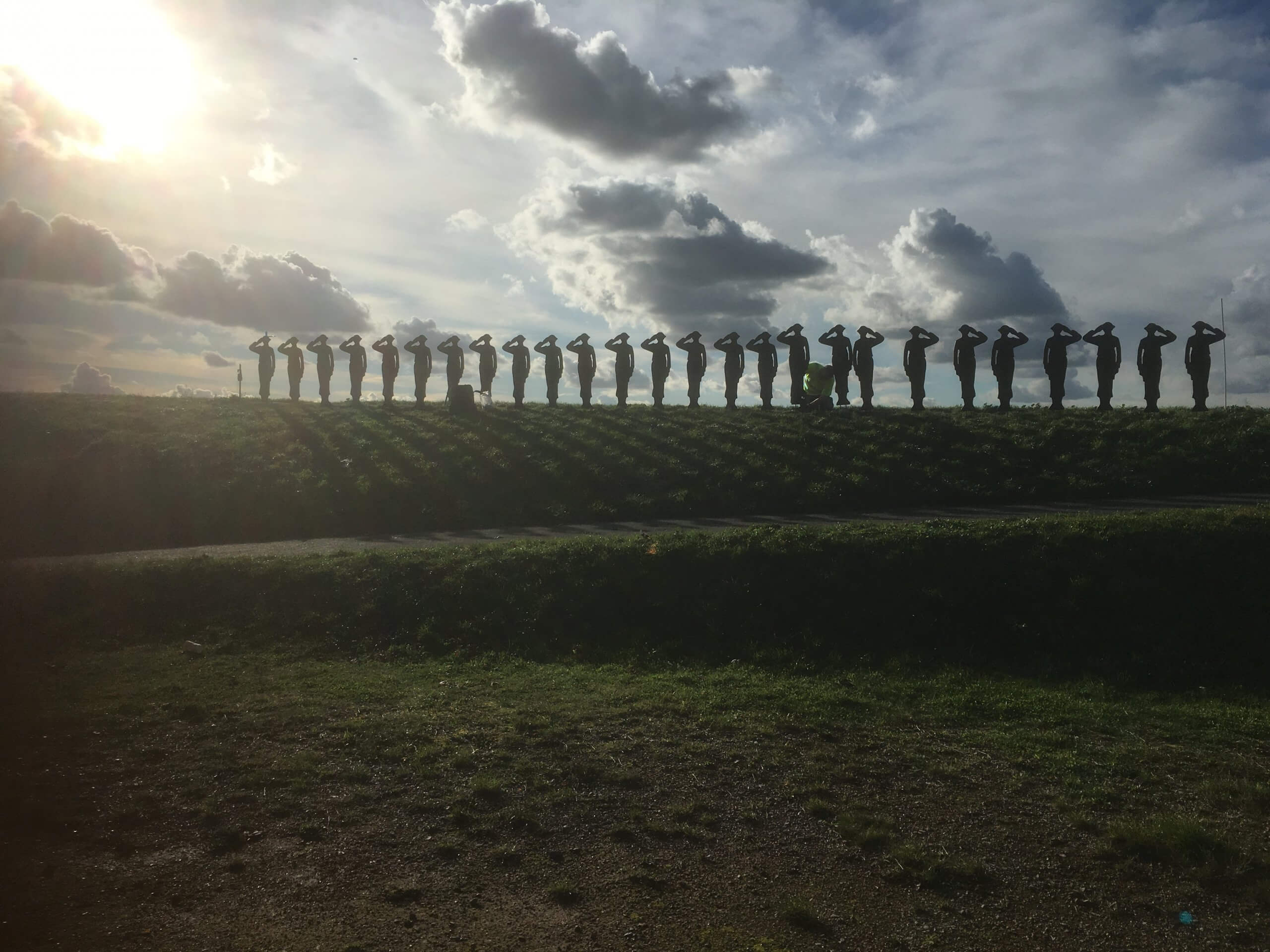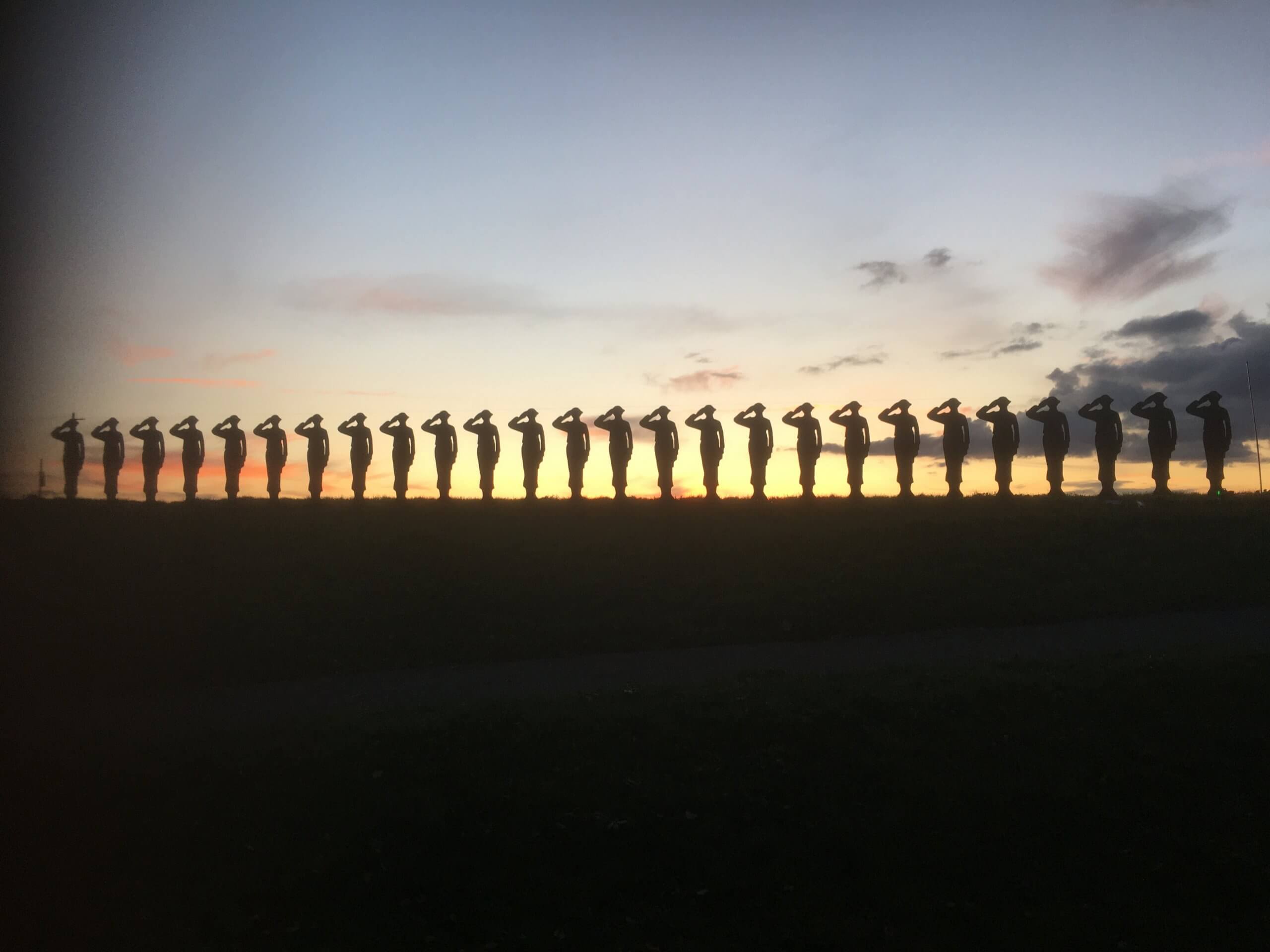 Photos credited to Keiron Trebilcoe
Article originally published on 11th November 2021