Memberships, Affiliations & Certifications
Memberships and Affiliations
BDA – BRICK DEVELOPMENT ASSOCIATION (AFFILIATE MEMBER)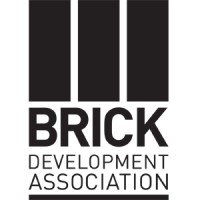 Our members work together for the benefit of the sector and the wider industry, collaborating on important subjects such as brickwork standards, sustainability and public relations, and in so doing provide invaluable, collective expertise. To view the sector's statement on the issue of modern slavery.
ACS Stainless Steel works closely with the BDA, fully supporting their efforts to improve brickwork standards, sustainability and public relations. ACS is a gold sponsor for the 2019 brick awards. We have supported the brick awards for a number of years as we feel its extremely important for the industry to recognise the achievements we make as a collective and inspire a younger generation to select the construction sector as their chosen career path.
GRCA – GLASS REINFORCED CONCRETE ASSOCIATION (international membership)
The International Glassfibre Reinforced Concrete Association (GRCA) was formed over 40 years ago in 1975, and it has an international membership coming from well over 20 countries. The International Glassfibre Reinforced Concrete Association has a long tradition of serving the GRC industry worldwide.
MIY – Made In YORKSHIRE (full member)
Launched in 2017, Made in Yorkshire, part of the Made in Group, champions manufacturing and industry in Yorkshire. Sitting alongside its sister organisations (Made in the Midlands and Made in London), the Group contains over 600 members, including Portakabin, Schneider Electric and Jaguar Land Rover.
The Made in Group also sits on the All-Party Parliamentary Manufacturing Group which aims to give politicians a rounded view from industry.
ABC – ASSOCIATION OF BRICKWORK CONTRACTORS (AFFILIATE MEMBER)
The Association of Brickwork Contractors (ABC) is a Trade Body representing the largest Specialist Brickwork Contractors across the UK. Our core focus is to protect and support the role of the Bricklayer and to equally sustain the influence that the Brickwork Contractor has at the design and build stages of construction. We do this by advancing and setting sector standards in key areas of Brickwork Contracting that are Health & Safety, Employment, Training & Assessment, and Quality Assurance.
STONE FEDERATION (affiliate member)
The Stone Federation is the official trade association for the natural stone industry. The Federation co-ordinates all aspects of the industry and provides specifiers and users with the first point of contact for information, advice and guidance in sourcing an appropriate material and a reliable service.
CERTIFICATIONS
SMAS – Safety Management and advisory services
A dedicated H&S assessment company we do not get distracted by other activities such as H&S Training or Consultancy. This also means that you can be confident that there is no conflict of interest in any of our assessment decisions.
SCCS – Steel Construction Certification Scheme
(SCCS) is a wholly-owned subsidiary of the British Constructional Steelwork Association. It was established in the early 1980s to provide a Quality Management Systems certification service for steelwork contracting organisations. SCCS has subsequently developed additional certification and monitoring services for the steelwork contractors with integrated or separate Environmental and Health & Safety management systems and Factory Production Control systems.
CE Certifications
FPC – Factory Production Control
Welding