Overview
Overview
Azure Brick-Faced Soffits
Azure is typically 70% lighter than the traditional concrete product that may have been specified previously. As a result, removing dangerous and complex manual handling issues from the site.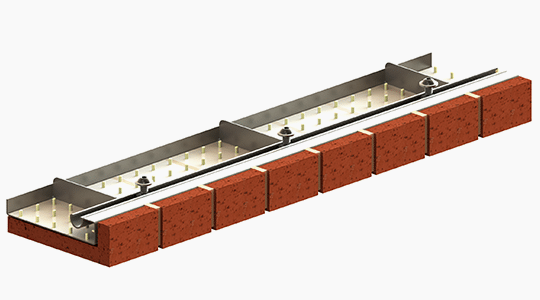 Details
Details
Azure brick-faced soffit pans are lightweight brick-faced prefabricated units that we manufactured off-site. In addition, they are supplied to the project with brick slips resin bonded to the surface. Furthermore, these units are quickly and easily mechanically fixed on-site to ACS Masonry Support Systems to create a brick reveal or soffit detail.
Two semi-skilled construction operatives can safely install the system in minutes, therefore removing the need for artisan bricklayers. On average, reducing installation times by 90%.
The same batch of bricks on site produce our component brick slips. Therefore you can achieve a perfect match, blending the Azure seamlessly with already constructed brickwork.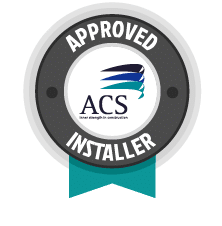 Key Benefits
90% saving on labour costs.
70% lighter than traditional solutions.
Accelerated build programs.
Blends seamlessly with already constructed brickwork.
Patented concealed fixing mechanism.
Designed to interface perfectly with ACS Masonry Support Systems.
Negates the need for brick cutting on site.
Conceals primary and secondary steelwork.
Customised to clients requirements.