Conventional Masonry Support
---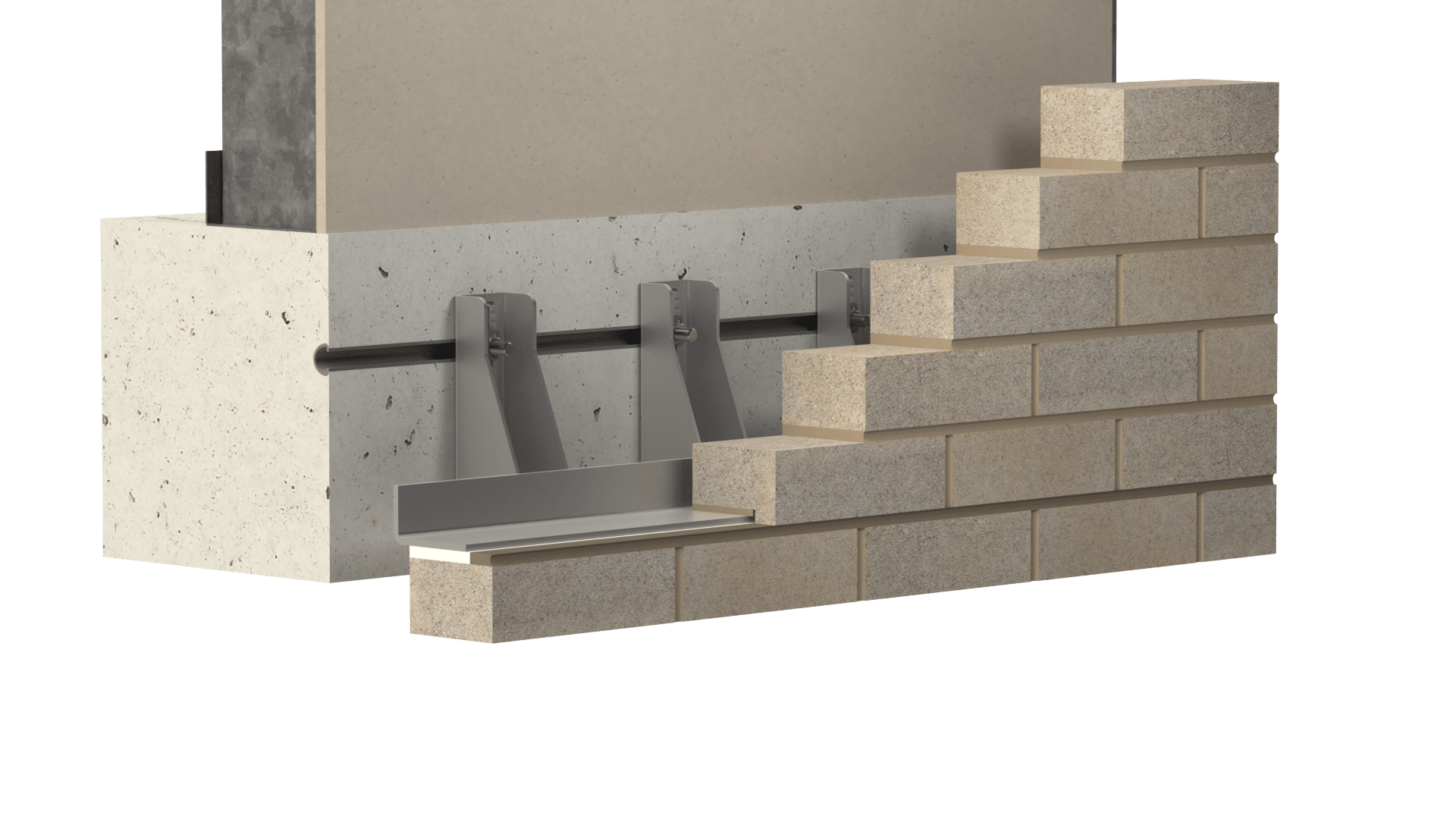 ACS conventional masonry support is manufactured to meet your exact masonry support needs including intricate designs, large cavities and unconventional brickwork coursing.
Below is a selection of popular fixing configurations, however, our technical department will be able to discuss your requirements and provide solutions which meet your exact specification.
All our Type 1 and Type 2 Masonry Support are backed by Code for Construction Product Information (CCPI) mark ensuring our commitment to safety and clear product information.
Complete the contact form and we'll be in touch to discuss your masonry support project.
Discuss your Project
TYPE 1 MASONRY SUPPORT
Bracket Angle
This masonry support system consists of a continuous angle with brackets welded to the vertical leg of the angle. The brackets are then fixed to the structural frame. This is the most economical system for wider cavities, as the angle is kept to a minimum depth.
TYPE 2 MASONRY SUPPORT
Continuous Angle
This basic support system consists of a continuous angle fixed directly to the structural frame. The efficiency of this system significantly decreases with wider cavities.