AHR H (Hole Fixing)
---
The AHR H can be used to restrain the inner leaf of a cavity wall. The design of the head has a 7mm or 10mm slot for fixing to either the underside of steelwork or concrete and allows differential movement between inner leaf and the structure. The AHR prevents mortar from entering to ensure that vertical movement can take place. The foot of the AHR bends to allow it to anchor under the blockwork.
The standard AHR will suit a 215mm high block and will resist lateral loads up to 1.5kN. Other sizes can be manufactured to suit customer requirements.
The unique spring retaining clip inserted in the tube prevents the two items separating, making installation as a complete unit possible.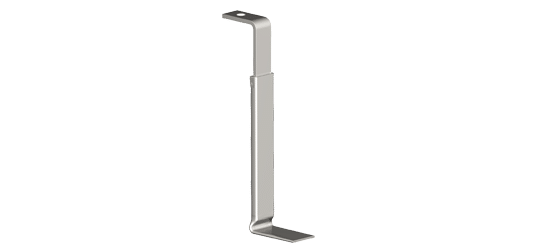 Let's Talk
---
Need help on your next project? Get in touch with our friendly team who'll find you the best solutions and products for your next build.
How can we help?
You might also be interested in...