Sliding Ties
The one way (OWT) and Two way (TWT) ties are available in standard lengths from 100mm for the one way tie and 200mm for the two way tie in 25mm increments. these sliding ties are designed to work with the ACS sliding anchor systems to allow the ties to move up and down the stem to suit coursing.
How to Order
Choose the correct ACS reference
Confirm dimensions i.e head and leg dimensions
confirm method of fixings, size and position of holes
Confirm type of Tie and length required
For bespoke manufacture of sliding ties, please contact our technical department who will be able to assist with design and specification.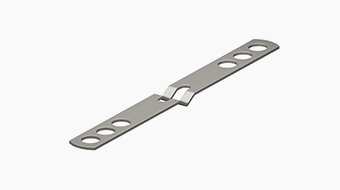 Two Way Tie (TWT)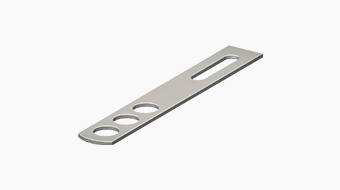 One Way Tie (OWT)