Acoustic Post Fix Tie
---
The ACS Acoustic Post Fix tie design allows them to provide structural stability while also attenuating noise and vibration.
The natural rubber acoustic block's design ensures no metallic contact occurs between the external and internal brickwork or partitions reducing the passage of noise and vibration.
ACS manufacture the ties, fixings and washers from stainless steel grade 304 or 316 for high levels of corrosion resistance. These are also available in galvanised mild steel.
TECHNICAL DATA
The tie has a multi drip feature that ensures a drip is positioned within the open cavity and the upstand is supplied as standard with a 7mm hole to allow for fixing using either a self-drilling screw or hammer fixing. The shape of the product and the multi drip feature prevents moisture from crossing the cavity and the table below details the range that the ties are available to suit different cavity sizes from 50mm up to 245mm wide
The ACS Acoustic Post Fix Tie is Design Right Protected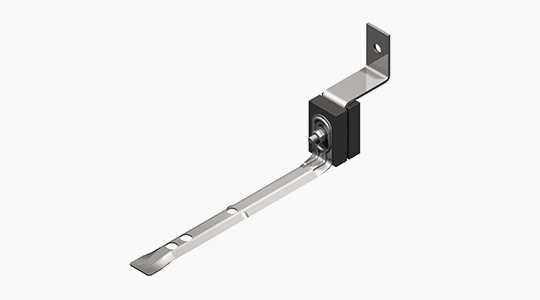 Product Images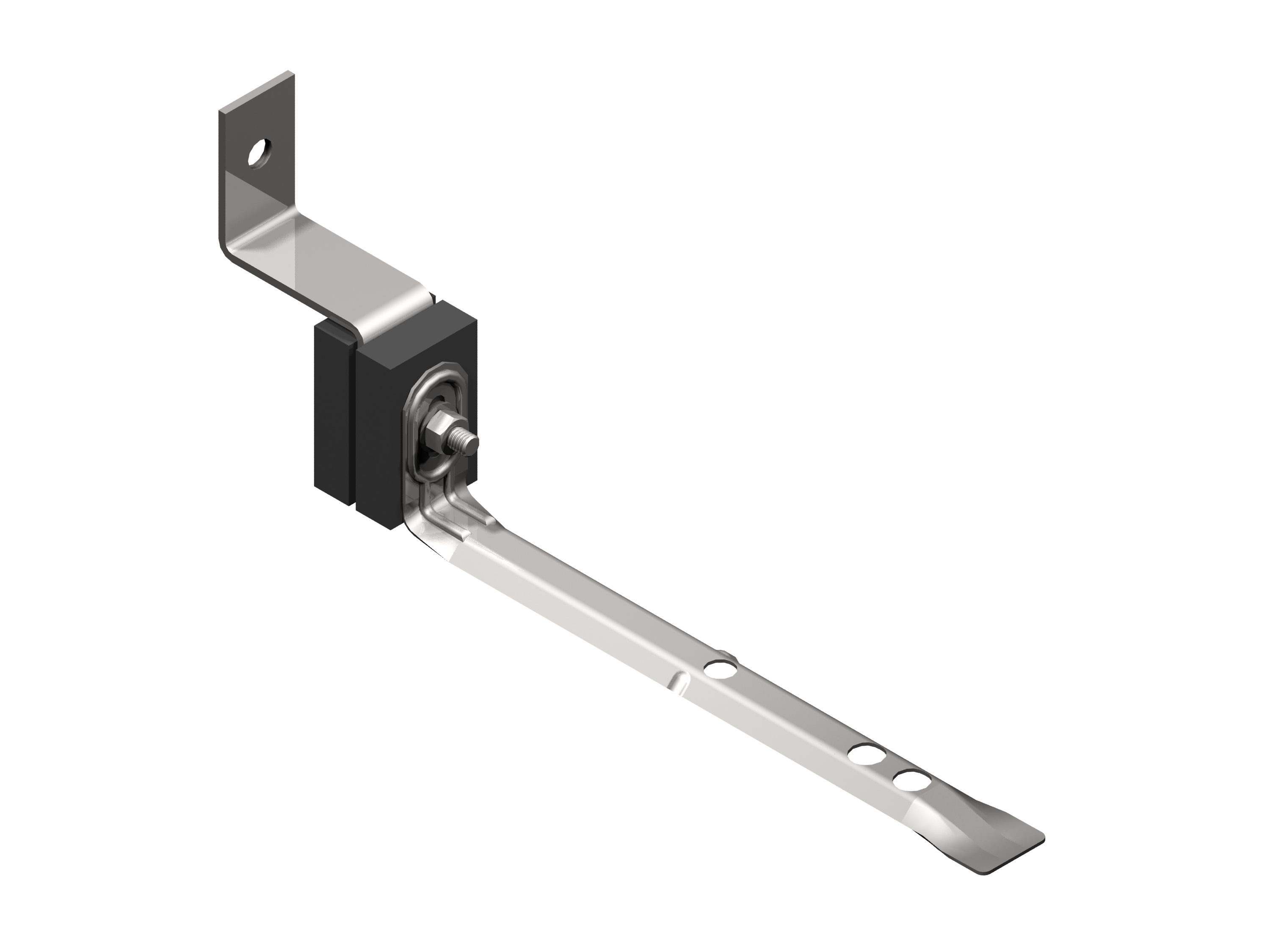 Let's Talk
---
Need help on your next project? Get in touch with our friendly team who'll find you the best solutions and products for your next build.
How can we help?
You might also be interested in...