ACS Sponsor Brick Awards 2019 – Craftsmanship Award
ACS is pleased to announce we will be once again supporting the Brick Awards as a GOLD sponsor. The Brick Awards is an important annual event for the construction industry, showing recognition to the contractors, sub-contractors and brick contractors who take pride in their work – creating some of the UK's most iconic buildings.
ACS Sponsor The Craftsmanship Award
Projects which demonstrate bricklayers' exceptional skill and the highest level of craftsmanship may enter this category. The category welcomes all building types from sculptural work to large-scale brickwork detailing. Projects must have been completed within the last two years, and substantially use BDA-member bricks.
2018 Winner – HARPSDEN WOOD HOUSE
The client's relentless pursuit of perfection for Harpsden Wood House, challenged the architect and brickwork contractor to produce a catalogue of fine brick details, the likes of which are seldom seen all in a single project: triple and doubleheader arches with creasing tile details, corbels, chimneys and careful infill work to masonry; matching coursework to the existing building and intricate work to the chimney stacks; brick paving, stone trims to steps and dwarf walls, assembly of prefabricated stone to form columns and arches; all of which has been carried out with meticulous attention to detail.
The quality of the brickwork and the skill with which the items have been created is impressive. It is one thing to have the opportunity to work in this sort of environment but quite another to have the skill to deliver. This project demonstrates an exceptional quality of craft.
Location: Henley-On-Thames, Oxfordshire
Architect/Designer: Jonathan Lees Architects 
Brick: Oak Fired Handmade by H.G. Matthews 
Brickwork Contractor: Fusion Brickwork Ltd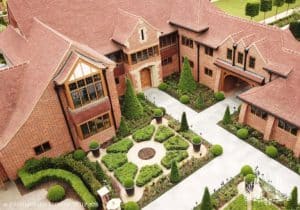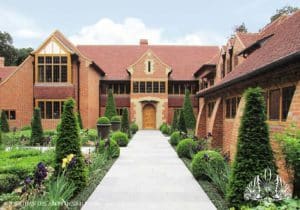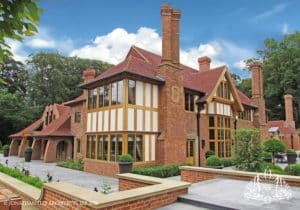 The Brick Awards 2019
This years Brick awards are set to be another amazing night of celebration! With some absolutely astounding projects completed in the last year, this year's judges will have a really hard time selecting the best of the best!
We wish all entrants good luck and success, and look forward to seeing you on the night! To find out how you can attend, contact us
Brick Awards 2019 – Event Information:
Date: 13th November 2019
Location: Royal Lancaster, London
Related Articles
---
Article originally published on 9th July 2019