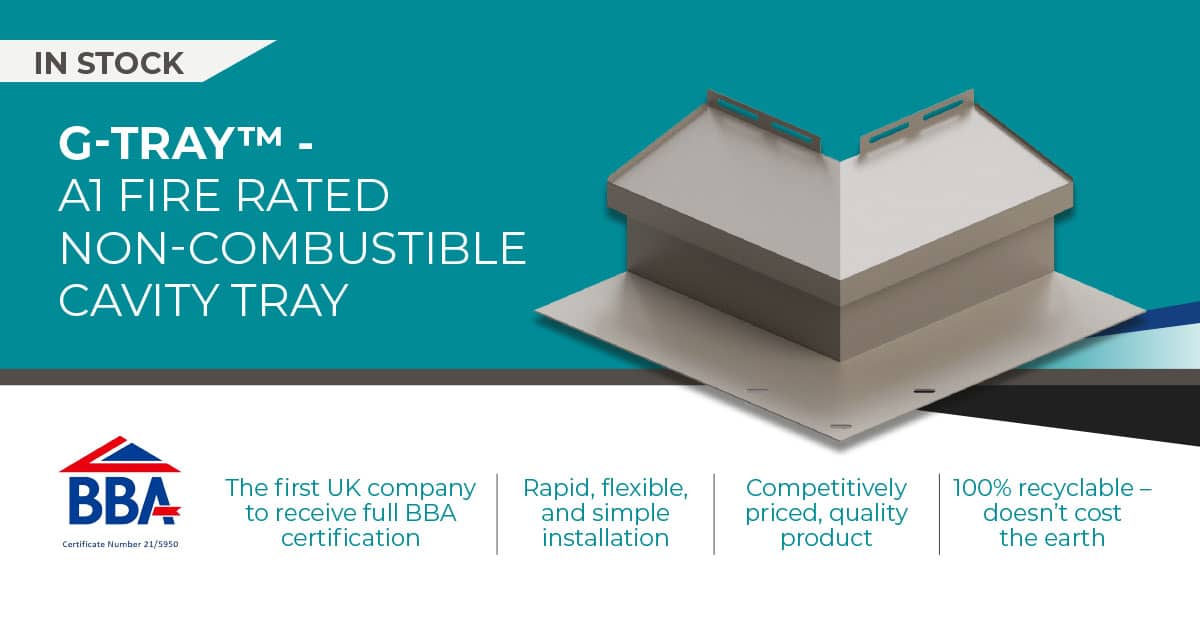 Innovation always has been (and always will be) at the very heart of what we do here at ACS.
After changes to building regulations meant that no combustible materials can be present within the cavity of a building, we set about designing and manufacturing an industry-leading cavity tray.
Whilst numerous companies brought forward speculative products, we wanted to give our customers a complete solution – one that not only satisfied the latest fire safety regulations, but that also took into consideration thermal bridging, bimetallic corrosion, expansion/contraction and building variation.
And that's exactly what the ACS G-Tray™ does.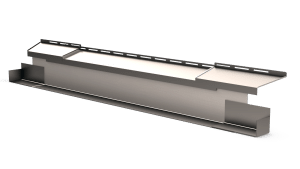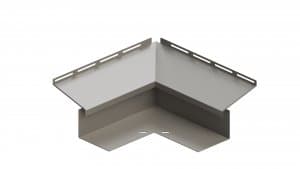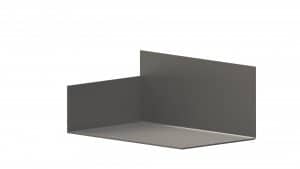 As the UKs first A1, fire rated, stainless steel cavity tray, G-Tray™ has achieved the safest classification possible, and is the first in the UK to achieve full BBA certification.
An industry leading solution
During the development of G-Tray™, we worked closely with recognised international insulation brands, industry bodies, and warranty providers, and it seems this collaborative approach has paid off.
G-Tray™ has been extensively tested and approved by the following leading organisations:
British Board of Agrément (BBA), the leading certification body for the UK's construction sector, for structural performance and seal sufficiency
Independent materials development, testing and assurance company Lucideon for waterproofing
Building Research Establishment (BRE) for its thermal conductivity performance, which was determined to be 3x less than zinc alternatives
As G-Tray™ is manufactured from stainless steel, it also satisfies BS 8215:1991 'Design and Installation of Damp-Proof Courses in Masonry Construction' and is guaranteed to perform the entire life of the building.
Sustainability in construction
The G-Tray™ industry leading qualities extend beyond its design features.
Thanks to the state-of-the-art manufacturing facilities that we call home, this high-quality cavity tray is the most sustainable and proven solution on the market.
Here's why…
G-Tray™ is produced using the latest technology which reduces wasted energy and product waste – all powered using solar energy.
This stainless-steel cavity tray is manufactured from 100% recyclable material which has an extensive lifespan compared with others on the market
As stainless steel is 100% recyclable, any offcuts are reused or sent directly for reprocessing.
To find out more about G-Tray™, head over to our product page or speak to our friendly sales team who can provide an in-depth quote to meet your requirements and budget.
? 0844 850 0860
? info@acsstainless.co.uk
[caldera_form id="CF6086819911470″]
Article originally published on 16th November 2021