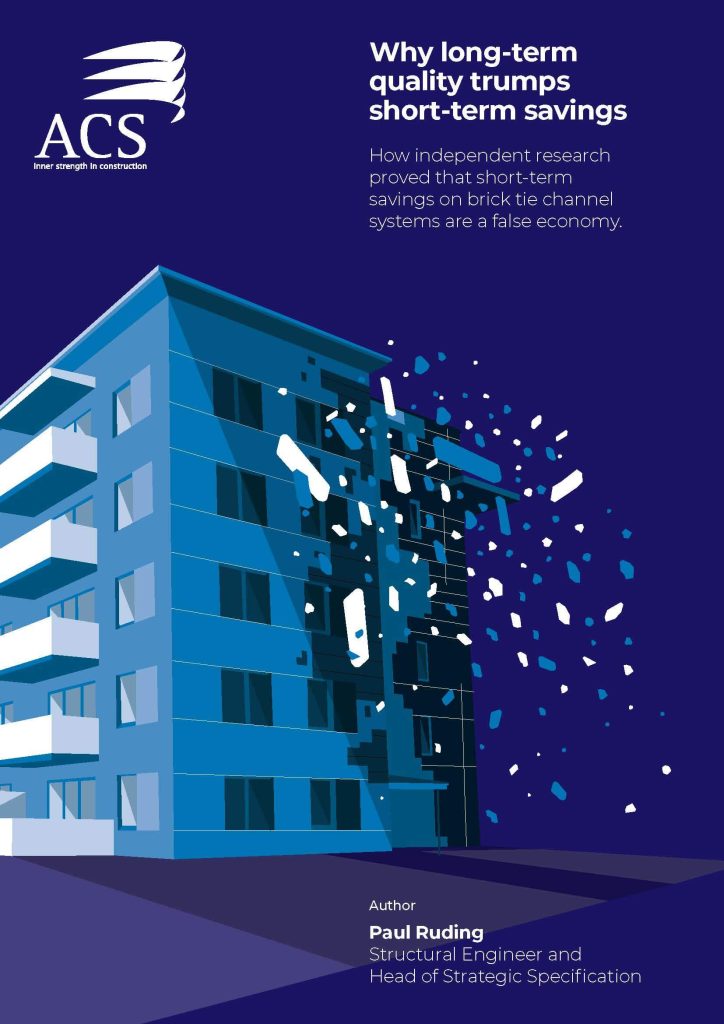 For a building to stand the test of time it needs solid foundations. But, when it comes to
investing in brick tie channel systems, that simple principle can be lost in the battle for cheap prices.
The importance of high quality brick tie channel systems
Restraint channel fixings restrain the masonry against significant wind loads, which put the products under significant design stress. Yet too many contractors mix and match channel, wall ties and fixings, reducing the design life and increasing the risk of failure. And many don't understand the important benefits of using compression sleeves.
Independent research experts Sandberg looked into some key questions about choosing high quality brick tie channel systems (such as the ACS Framefix Ultra Channel system) over cheaper auxiliary alternatives. 
Sandberg found answers to 3 key questions
Are compression sleeves necessary in mineral wool insulation?
Should stainless steel screws be used in brickwork cavities?
How can we reduce thermal transfer across the cavity?
Read Sandberg's findings, along with our in-house Structural Engineer, Paul Ruding's views on how this new research can positively impact your buying decisions. 
Article originally published on 1st February 2023