What is Channel in construction?
Channel is a length of steel available in various different shaped profiles, this is used to fix masonry support and wall ties to the structure of the building. The front face of the channel profile will either accept specialist fixing bolts for masonry support or channel wall ties. The rear of the channel has heavy duty fixing anchors which sit within the concrete slab creating a strong and stable support to transfer the loading to the structure of the building.
Channel is either cold rolled – the most common and cost-effective method or hot rolled, which is a more expensive process but gives the product superior strength.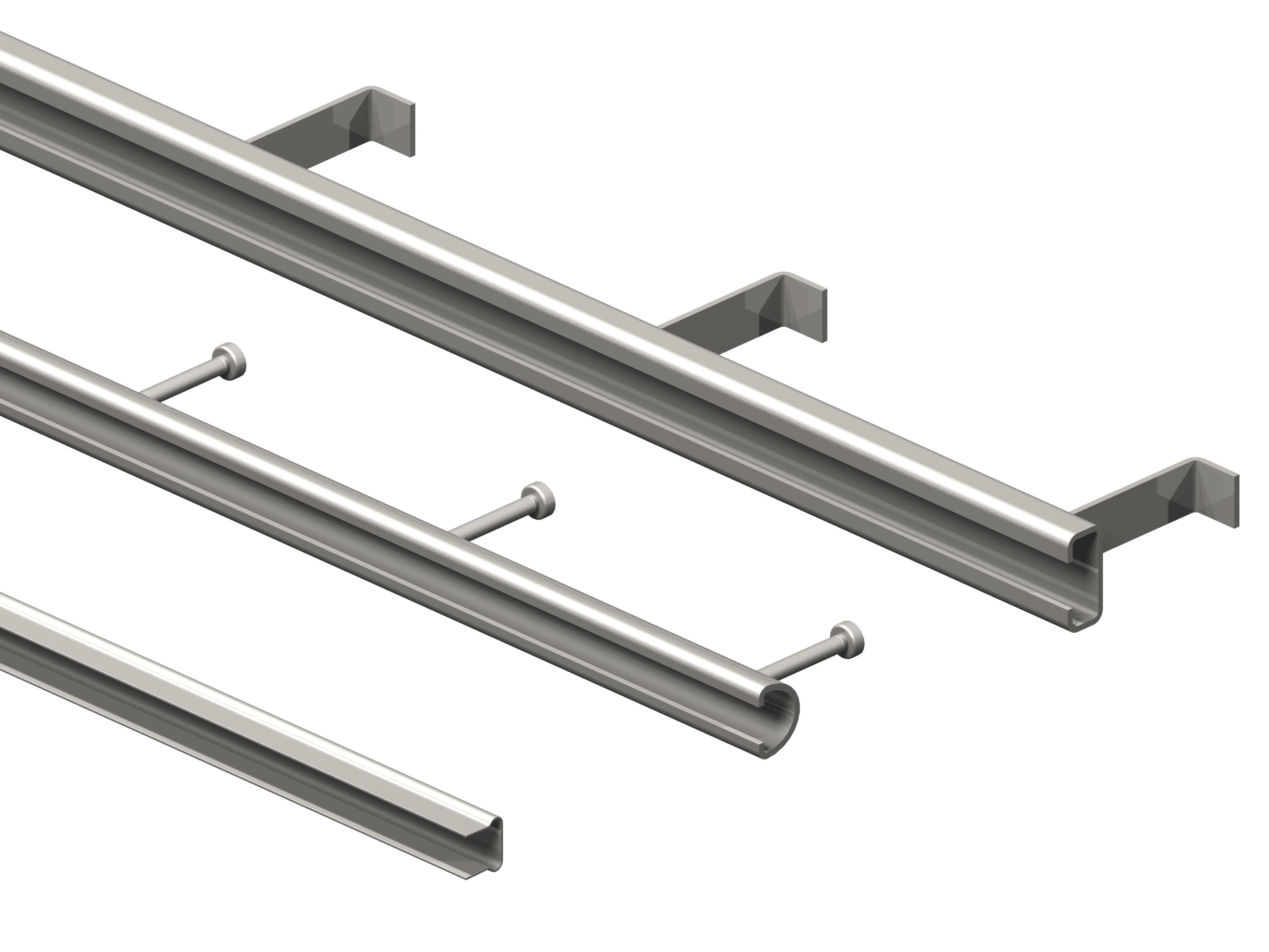 Typically Channel is cast into the concrete slab or floor and can be incorporated into our CET (concrete Edge Trim) systems
Using channel removes the need for continual drilling on site and provides additional fine adjustment
Made of 304 or 316 grade stainless steel the high strength of channel makes it an ideal product to tie the outer skin brickwork to the structure of the building.
How is channel used?
Channel is used as an adjustable fixing system. Channel is either cast into the slap, face fixed to precast concrete or Steelwork or fixed to the buildings frame using tech screws. There are various types of channel, different profiles and dimensions dictate what standard can be achieved. Channel can be used as a fixing method for wall restraint or masonry support. A calculation and design by our expert team of structural engineers will be able to identify what you need to install to meet building control requirements.
Related Articles
---
Types of Channel
What types of channel are there? Cast in Channel Cast in channels is split into 2 groups, self-ancho...
read more
Article originally published on 30th October 2018