Overview
Overview
4000 Range Channel Tie
The ACS 4000 range channel tie design is for use with 25/15 Framefix Channel and to suit either conventional or thin bed joint applications.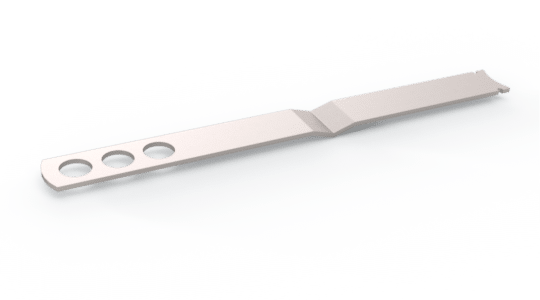 Details
Details
ACS supply the 4000 range channel tie with a 3-holed safety end for bonding into the mortar along with a drip feature. This is positioned 85mm from the safe end to prevent moisture from crossing the cavity.
Designed to work specifically with the ACS 25/15 FrameFix Channel, Ties are available in a variety of lengths to suit most applications and cavity sizes.
ACS also offers a 'Design a Tie' service, using the 4000 range wall tie as a base, you can design it to your own specification and requirement.