25/15 Framefix Ultra Channel
---
25/15 Framefix Ultra Channel
Buy smart first time
Framefix Ultra Channel is the UK's best-selling brick tie channel for a reason. Proven time and time again, it beats cheaper auxiliary alternatives for every installation. With composite compression sleeves as standard and fully tested stainless steel fixings, it sets the standard with an industry-beating, 60-year warranty. 
Read independent research from Sandberg who looked into some key questions about choosing high quality brick tie channel systems (such as this ACS Framefix Ultra Channel system) over cheaper auxiliary alternatives. Find out more.
Why choose ACS Framefix Ultra Channel? 
Ease 
33% less fixings than alternatives, saving on upfront costs and installation times.

 
Quality of build 
Compression sleeves included as standard to ensure fixings are installed straight. If a fixing is out even by just 3 degrees, the head of the fixing can be up to 9mm from its design position. This can cause bending that the fixing is not designed for, causing costly issues further down the line.

 

Compression sleeves also reduce the risk of insulation crushing, another potential failure point if aren't used. Without sleeves, the insulation is vulnerable to crushing from fixings being screwed too far into the light gauge steel frame. 

 
Reliable fixings 
Only supplied with stainless steel fixings

 

60-year warranty (vs 25 years from many competitors)

Tested with full assembly under real world site conditions

 
High strength channel 
Our fully tested, stainless steel channels have an added 'dimpling' profile, which provides a range of performance-enhancing benefits including:

 

added shear strength

increased load carrying capacity

 

reduced thermal transfer

60-year warranty

 
Reliable compression sleeves 
Compression sleeves made from composite material for a significant reduction in heat loss compared to a stainless steel sleeve.

 

Fixings and compression sleeves work together to avoid corrosion. Non-compatible ones can corrode. For example, a stainless-steel sleeve with a zinc screw can result in bimetallic corrosion if water is present.

 
Suitable for SFS or concrete 
Framefix Ultra Channel has an adjustable fixing system, which can securely tie masonry cladding back to concrete and steel framed structures (SFS) through various insulation types. It's also supplied in 2700mm lengths, so it's easy to cut on-site to suit each project. 
Our 4000 range wall ties have also been designed to function flawlessly within the Framefix Ultra system. They can be positioned at any point along the channel to suit the coursing of the masonry panel. 
For SFS 
The channel is typically fixed back to the SFS/Studwork through mineral wool insulation and CP board. A rigid insulation board can also be used.

 

Each fixing requires a compression sleeve to be pushed through the insulation to bear onto the CP board and stud work behind.

 
High thread screws can be installed through the channel and sleeves via the pre-punched holes, then driven into the SFS studs. The pre-drilled holes of the channel, which sit at 112.5mm centres, allow the fixing point to be selected depending on the application.

 
For concrete 
Each fixing point will need marking out, and a pilot hole drilling a the correct diameter. Information on specific diameters can be found on the fixing box as well as the relevant datasheet.

 

Each fixing requires a compression sleeve to be pushed through the insulation to bear onto the CP board and stud work behind.

 
Concrete screws can be installed through the channel and sleeves, then into the concrete behind with an embedment of between 30mm and 50mm.

 

Once fixed, ACS 4000 range wall ties can then be positioned at any point along the channel length to suit the bed joint coursing at the required vertical centres.

 
Backed by the UK's largest supplier 
Undisputed technical product knowledge 
We're the UK's biggest name in structural building components, drawing on over 40 years of experience. If you're unsure of product specifications talk to our technical engineering experts. They'll be happy to share their industry-leading knowledge.  
Largest stock availability  
We're the largest supplier in the UK, with a massive stockholding. So no one is better at meeting tight project deadlines. We also offer FREE UK delivery and stable, competitive pricing.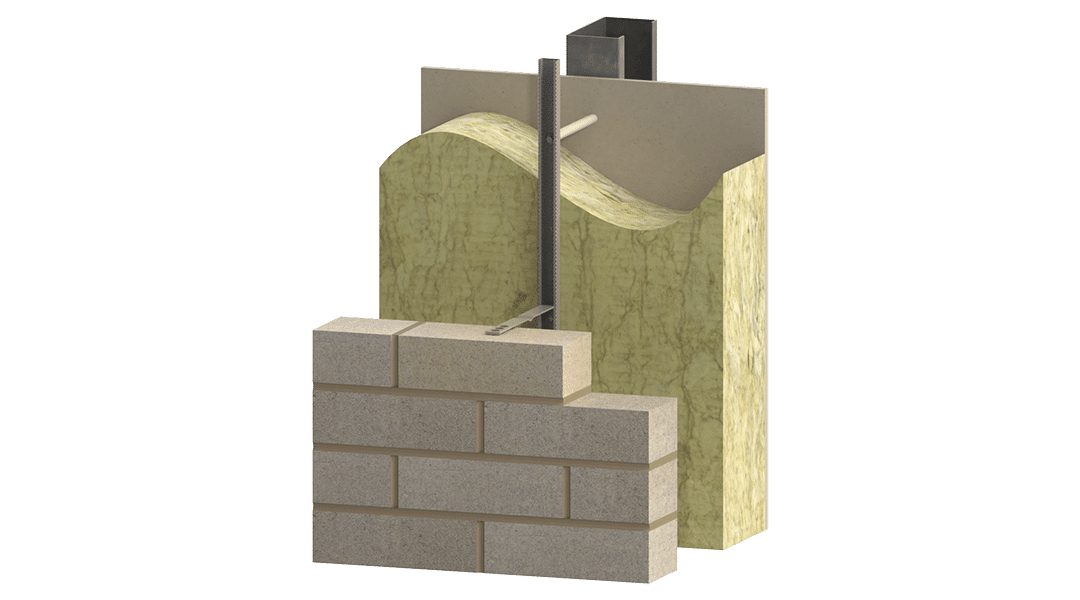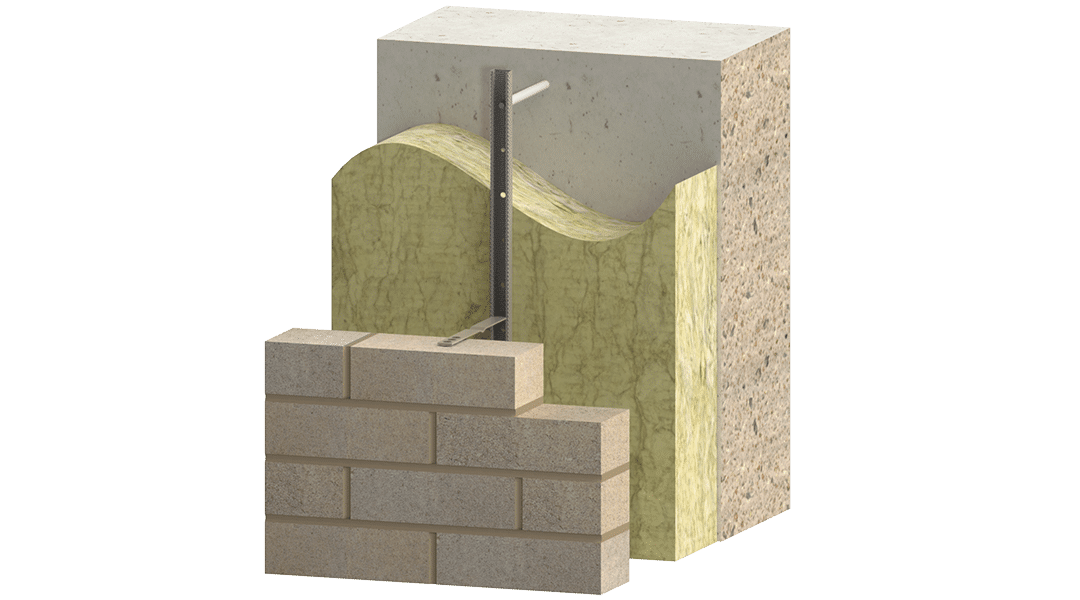 Let's Talk
---
Need help on your next project? Get in touch with our friendly team who'll find you the best solutions and products for your next build.
How can we help?
You might also be interested in...