Overview
Overview
2200 Range Wall Tie
The ACS 2200 range wall tie is a variation on the 2100 range tie where cavity restrictions may preclude the use of a vertical twist.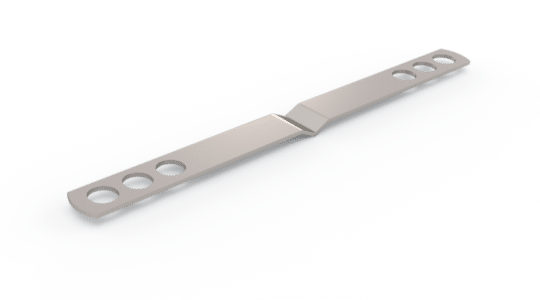 Details
Details
The 2200 range safety tie has a triple holed end pattern, removing the risk of injury from sharp edges and improving the adhesion to the mortar. A horizontal dip in the tie, positioned centrally prevents moisture passing through the cavity.
This Cavity Wall Tie is also suitable for thin bed applications where the mortar joint is less than 10mm deep. The 2200 Range wall tie can be used in wall cavities of 50mm upwards. Although ACS offer standard lengths of the 2200 wall tie, available in stock, we can manufacture bespoke lengths to suit your requirement or specification
All wall ties are inspected during and after their manufacture, as an additional safety feature we perform a final finishing process which sees the ties rumbled to ensure all sharp edges are removed
ACS also offers a 'Design a Tie' service, using the 2200 range wall tie as a base, you can design it to your own specification and requirement.